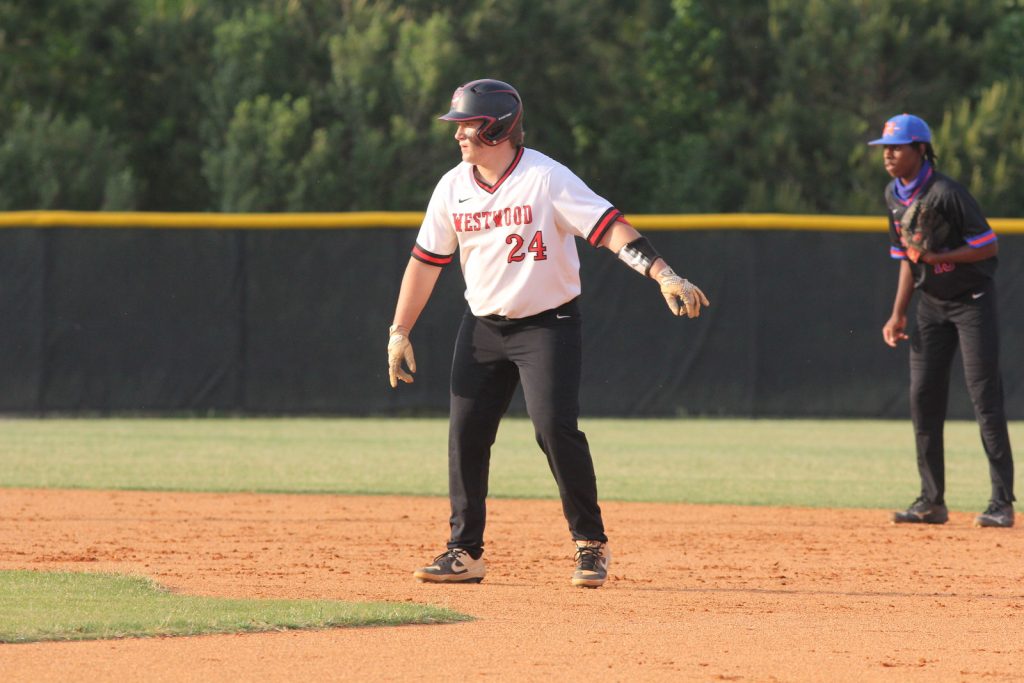 BLYTHEWOOD – Westwood head coach Mike McDerrmott has been saying all year that this year's Redhawks are a team that needed to invest in good diamond habits and staying patient while the young team gets adjusted.
Consider last week an obstacle successfully attained.
After Richland Northeast powered past an unarmed Westwood team in a 16-0, 3-inning victory April 26, the Redhawks played host to the Cavaliers and beat them 5-2 Thursday on the strength of timely hitting and a complete-game performance from pitcher John Janco.
Janco threw 85 pitches and scattered seven hits, striking out seven and walking none. Both RNE runs were earned.
Behind Janco, who pitched three scoreless innings to start the game, Westwood got three runs in the first and two more in the third.
In the first inning, Donnie Weston led off with a double to right and scored on Liam Ginnery's one-out single. Ginnery took second on the throw home and took third on Zach Gore's 2-out single to left.
Ginnery came home on an error as Colby Linn batted to make it 2-0. Linn's single to left scored Brandon Grindstaff, the courtesy runner for Gore. Conner Brown hit into a fielder's choice to retire the side.
In the third inning, Brown made good on a 1-out single to right to score Dylan Bailey and Linn, who both singled to start the inning. JaQuez Scarborough struck out and Brown was thrown out on Mason Ginnery's single to end the inning.
Five runs were all the Redhawks needed with Janco on the mound. The pitcher served up a solo home run ball to Matthew Davidson in the fourth, and in the sixth inning the Cavaliers scored a run on a passed ball with one out.
After getting out of the sixth with a strikeout and a flyout, Janco struck out two and got Jalen Scott to ground out in the seventh to put the game in the books.
Westwood's game at Ridge View Monday was postponed due to rain. The game was rescheduled for Monday.
The Redhawks play host to Fairfield Central tonight at 6:30.

Richland Northeast – 0-0-0-1-0-1-0 – 2, 7, 2
Westwood – 3-0-2-0-0-0-X – 5, 10, 0
WP: John Janco. LP: Matthew Davidson.
Hitters: R – Matthew Davidson 2-3, HR. Shane Thomas 2b. Jayson Nash 2B. W – Colby Linn 3-3, 2B. Conner Borwn 2-3. Zach Gore 3B. Donnie Weston 2B.