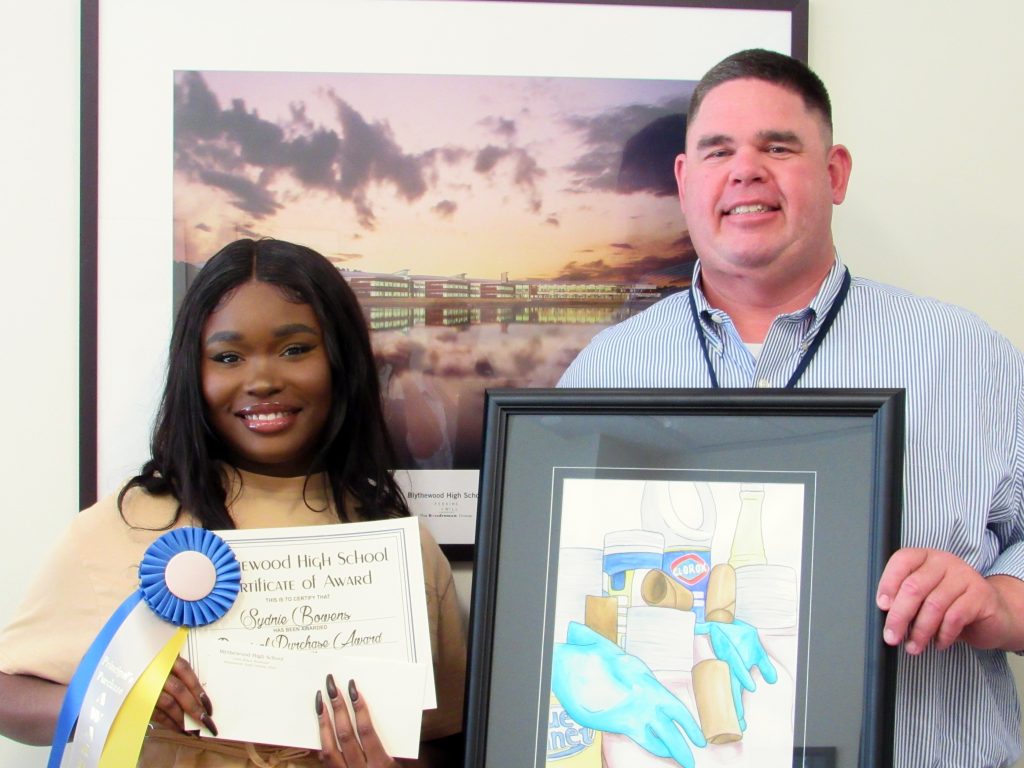 BLYTHEWOOD – Blythewood High School principal Matt Sherman purchased artwork from Blythewood High students Sydnie Bowers, above, and Bailey Knight, below. This honor is presented during the Art Department's Art Showcase in the spring when the principal chooses one piece of art to purchase and display in the school building.
Because the Art Showcase was cancelled in the spring of 2020 due to COVID- 19, Mr. Sherman chose two pieces this year.
"We have such talented artists and a really strong visual arts program at Blythewood, so the decision is always a hard one," Sherman said. "However, these two pieces really stood out. I look forward to seeing them in the main office next year," stated Mr. Sherman.