Downtown Farmer's Market Full of Vendors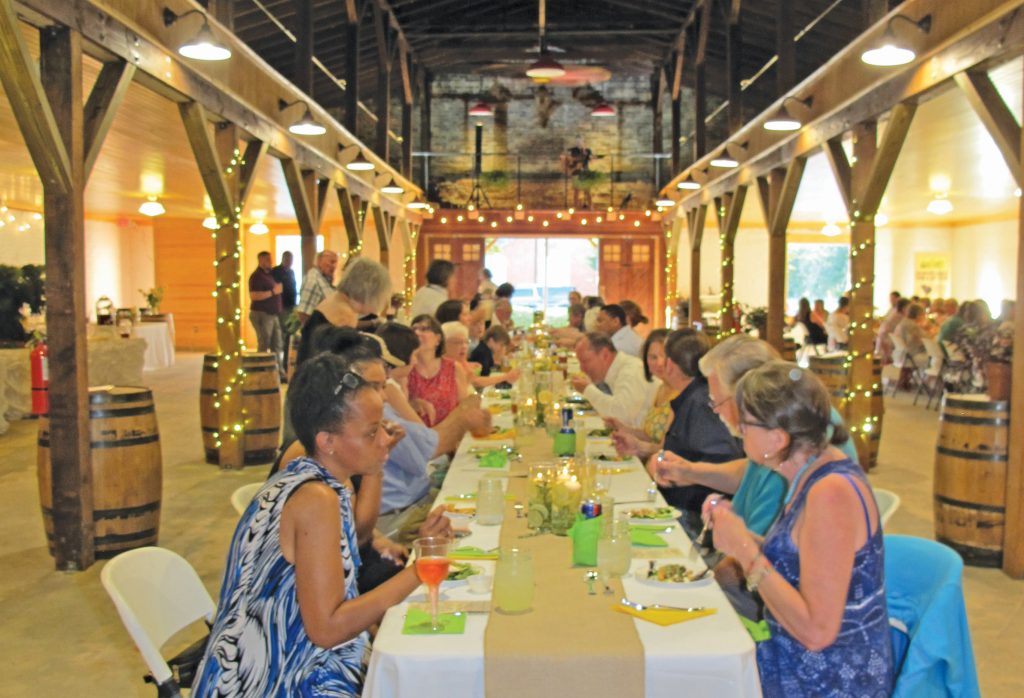 WINNSBORO – Farmers and artisans throughout Fairfield County will showcase their farm produce, arts, crafts and much more during the 2021 Fairfield County Ag + Art Farm Tour set for Saturday and Sunday, June 19-20.
Kickoff for the event will be a dinner at long tables in the middle of the street – literally – on Thursday evening, June 17. The dinner will be held on Dogwood Avenue in front of the Century House in Ridgeway.
The tour will include the following farm sites:
Crazy Chic Farm: 250 Kenal Rd., Ridgeway
Home Grown: 2500 Old Douglas Rd., Winnsboro
JB Farms: 14569 Newberry Rd., Winnsboro
The She Garden: 1450 Newberry Rd., Winnsboro
The Fairfield Farmers & Artisan's Market: 117 E Washington St., Winnsboro
Ancillary sites include:
Slightly North of Charleston: 160 S Palmer St. Ridgeway
Store 34: 18438 Newberry Rd. Blair
Oldies and Goodies: 158 S Congress St. Winnsboro
Heirloom Art Gallery: 121 E Washington St. Winnsboro
The Artist Gallery: 127 N Congress St. Winnsboro
Some of the farm and ancillary sites will include numerous vendors and entertainment. Hours are: Saturday, June 19, 10 a.m. – 4 p.m. and Sunday, June 20, 1 – 5 p.m.
"We have an especially good tour planned this year with some great farms," Fairfield County Chamber of Commerce president Gene Stephens said. "There'll be lots of up close farm animals, fresh garden produce and great family fun. We hope everyone will come out and enjoy what our farming community has to offer. You can start anywhere on the tour and see it all."
Tour information will be available at each site. For more information, call the Fairfield County Chamber of Commerce at 803-635-4242.