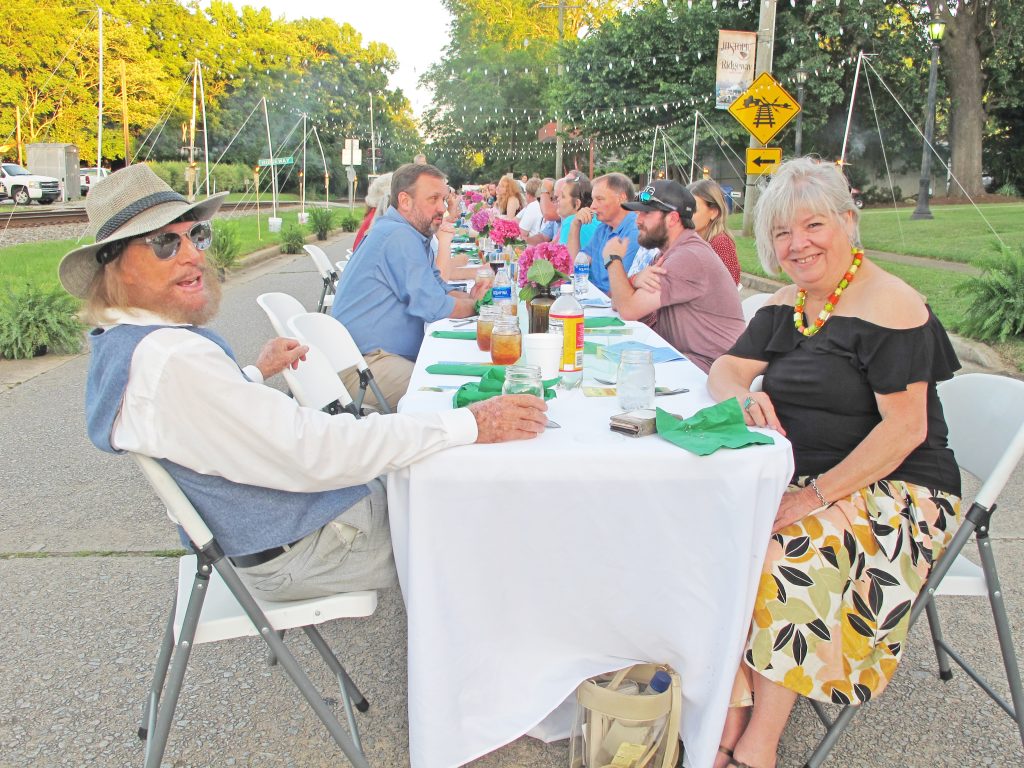 FAIRFIELD COUNTY – The kickoff for the annual Ag + Art farm tour in Fairfield County is always the farm-to-table dinner. This year it was held on long tables strung down the middle of Dogwood Avenue in Ridgeway. Lights stung above the tables lit up the night sky.
More than 100 diners put down $45 each for a meal that started with music and sweet bacon wraps, cream stuffed strawberries and ham delights. After a salad of fresh picked microgreens, the dinner plates were served hot with sautéed green beans, garlic mashed potatoes, pork tenderloin with red pepper sauce and baked chicken breast with savory white sauce. Dinner was complete with rolls, sweet tea in mason jars and blackberry pie with vanilla ice cream.
Michelle and Jason Taylor

Carolyn and Don Prioleau

Guerry and Kay Hensley
Pam and Donnie Laird with Pat and Addie Walker

Veronica Thomas, Linda and Bill Haslett
Croom and Nicole Hunter

Don and Judy Bonds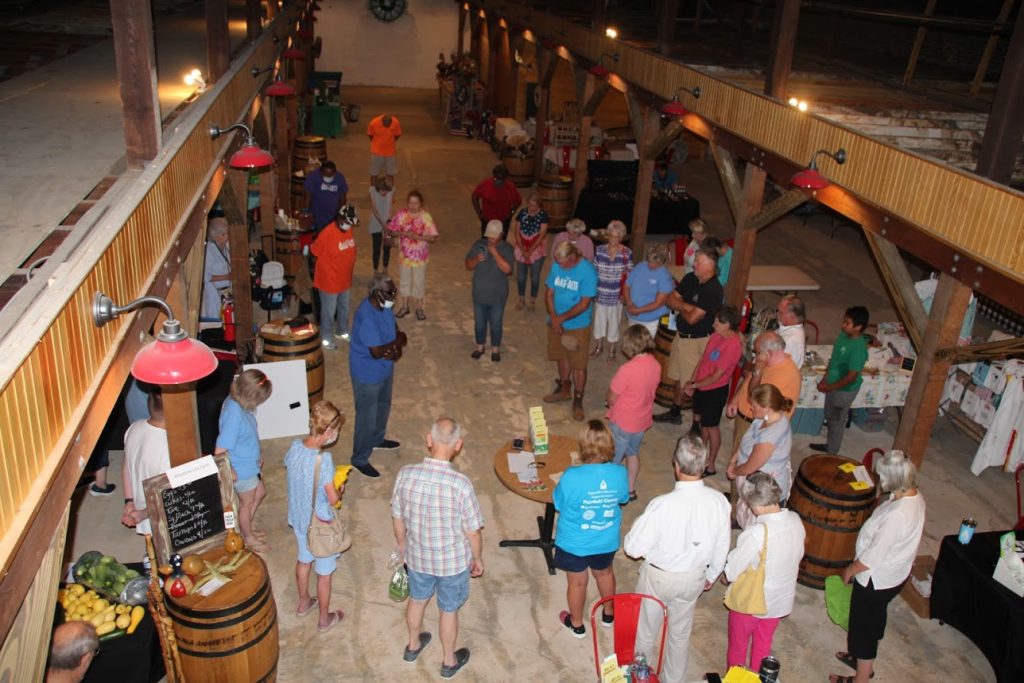 On Saturday, guests shopped the farmers and artisans market in downtown Winnsboro then headed out to tour farms around Fairfield. Tours continued on Sunday morning.
"It was a great weekend for the farm tour," Fairfield County Chamber of Commerce President Gene Stephens said. "We had a very successful farm-to-table dinner and great farms, animals and crops for the tour. There was a little rain on Sunday, but otherwise the weather was perfect for the tour. We appreciate the opportunity to show off Fairfield's great farms," Stephens said. "We have some nice ones!"
Sally Kamb and her son Walker Kamb
Alicia and Bob Blair