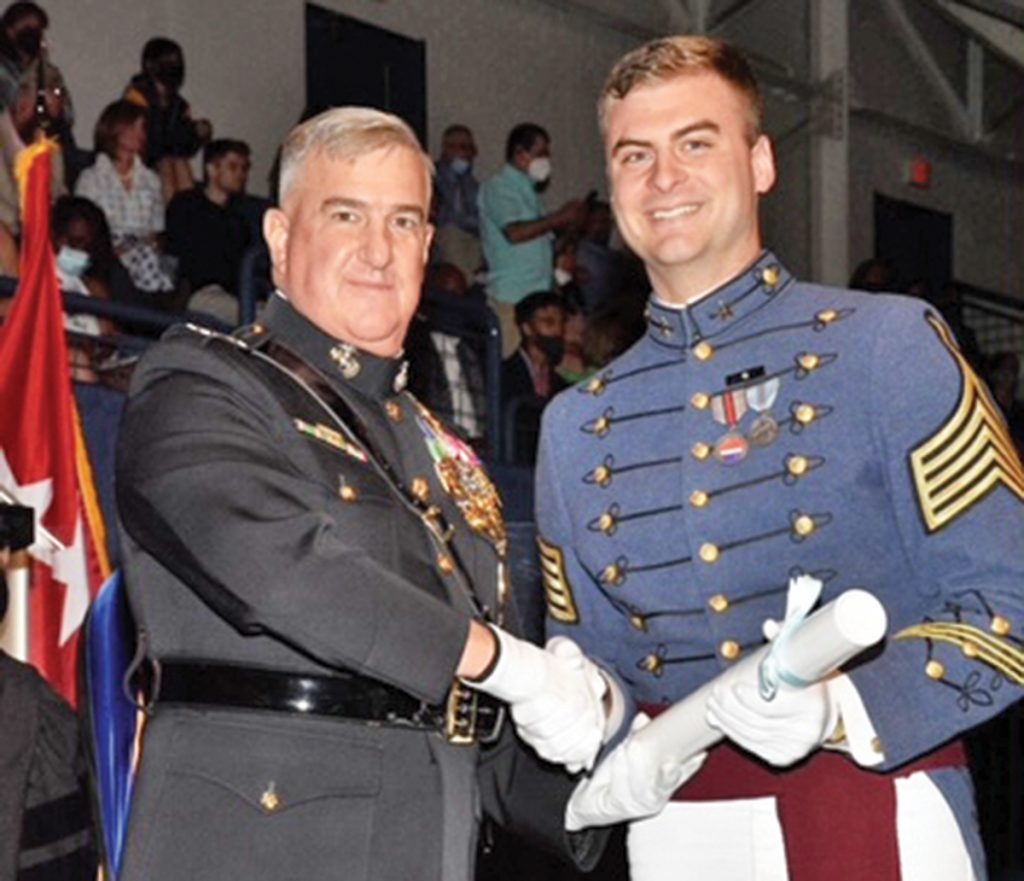 CHARLESTON – Harrison Wolff Hemminghaus, son of Douglas and Stephanie Hemminghaus, of Blythewood, graduated Summa Cum Laude from The Citadel, The Military College of the South, with a Bachelor of Arts degree, double majoring in Political Science and History, on May 8, 2021.
Hemminghaus received the South Carolina Lottery Life Scholarship and an Army ROTC scholarship as well as the John M. Lessene, M.D. Scholarship, the Mark W. Clark Honor Award for Exemplary Service, American Veterans of WWII, Korea and Vietnam Award and was nominated for the Joseph P. Riley Award.
Hemminghaus was a member of Phi Kappa Phi, Omicron Delta Kappa, Pi Sigma Alpha (Vice President) and the National Society of Collegiate Scholars.
Elected by his peer cadets, Hemminghaus served as Chairman of the 2021 Honor Committee, earning him the distinction as one of the top 11 cadets in the entire Citadel Corps of Cadets.
Hemminghaus also held membership in the Pre-Law Society, the South Carolina Student Legislature and the Citadel's Republican Society where he served as a delegate sent to Washington, DC for CPAC in 2018. Harrison operated as Palmetto Battery's Recruiting NCO for the 2019-20 academic year and was a member of the Color Guard for the Charleston Riverdogs' 2018 season opener.