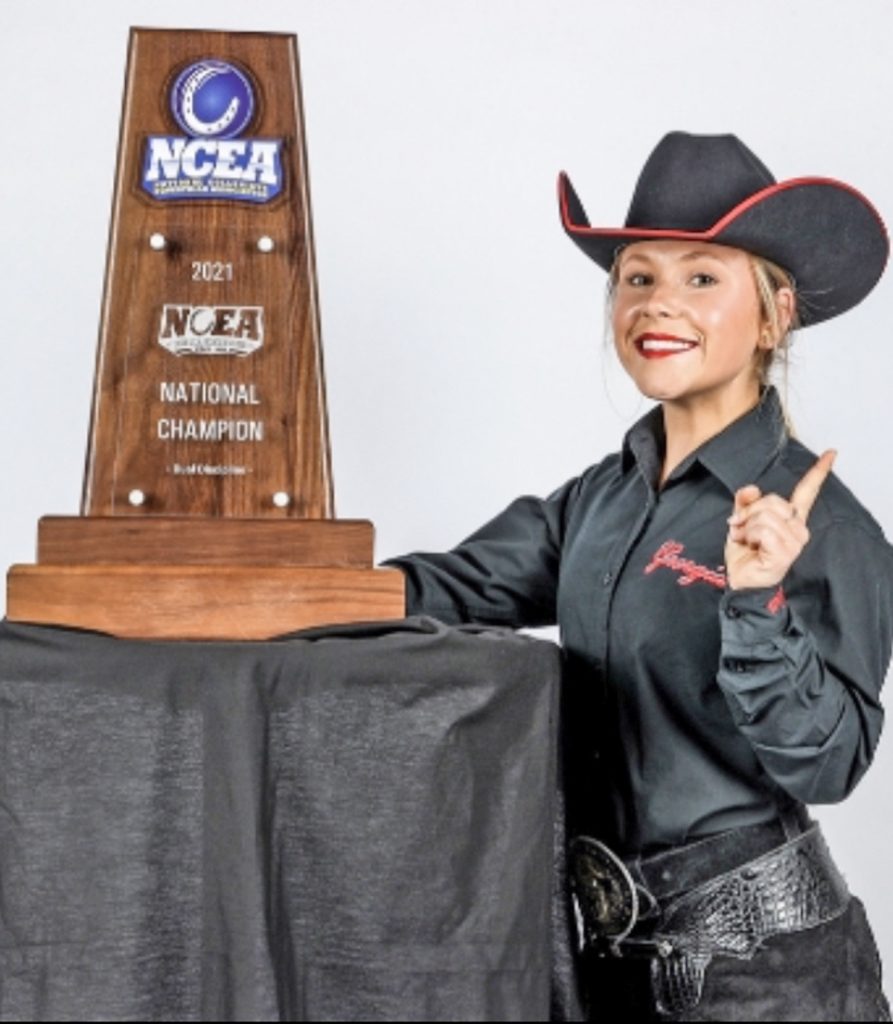 TEXAS – When the University of Georgia Equestrian team won its seventh national title this spring, Hannah Jane Lucas' dreams came true.
As a freshman, Lucas, 18, who is from Ridgeway, didn't get much time in the saddle during competitions this year. Nevertheless, the 2020 Hammond graduate was a member of the D1 school's team as they took the SEC Championship, then headed to the national championship as the No. 3 seed.
After beating Oklahoma State and Texas Christian University, the Georgia team trounced Southern Methodist University for the national title. Lucas, who rides western, was also awarded the Coach's Award at final baguette.