WINNSBORO – A Winnsboro woman was arrested on Aug. 12 in connection with the murder investigation of her mother, 57-year-old Gwendolyn Green.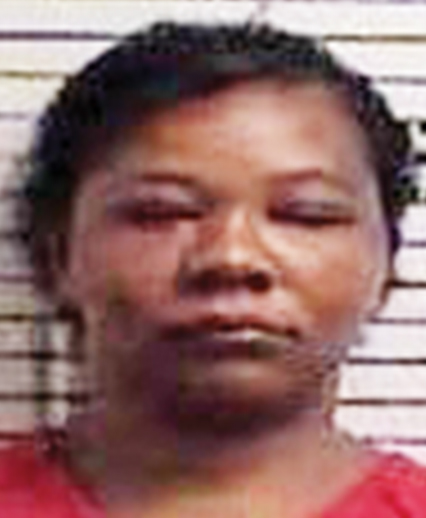 On July 19, 2021, EMS informed Fairfield County Deputies that a patient, Gwendolyn Green, had injuries that were not consistent with what they were told happened.
Deputies responded to an address on Trade Mill Court and spoke with Green's daughter, Barbara Green, who stated that Gwendolyn Green was found between an air conditioner and the back stair case.
Officers reported that other details given to them by Barbara Green were not consistent. The incident report states that Barbara Green appeared drunk and was possibly not well.
The officers then contacted the ER charge nurse at Prisma Health Richland, who stated that Gwendolyn Green was unconscious upon arrival at the emergency room.
Gwendolyn Green was observed to have at least three lacerations – one on the right side of her neck, one on the right cheek and one on her right eye lid. According to the report, the charge nurse said she didn't feel the wounds were self-inflicted.
Deputies were unable to locate a possible weapon or any witnesses.
Gwendolyn Green had been transported to Prisma Health Richland Hospital for treatment of injuries from the alleged assault and succumbed to those injuries on Aug. 7. After an autopsy, her death was ruled a homicide.
On Aug. 12, the Fairfield County Sheriff's Office investigators arrested and charged 35-year-old Barbara Jean Green with murder along with Abuse of a Vulnerable Adult resulting in Death.
Barbara Jean Green is a daughter of the victim, Gwendolyn Green.