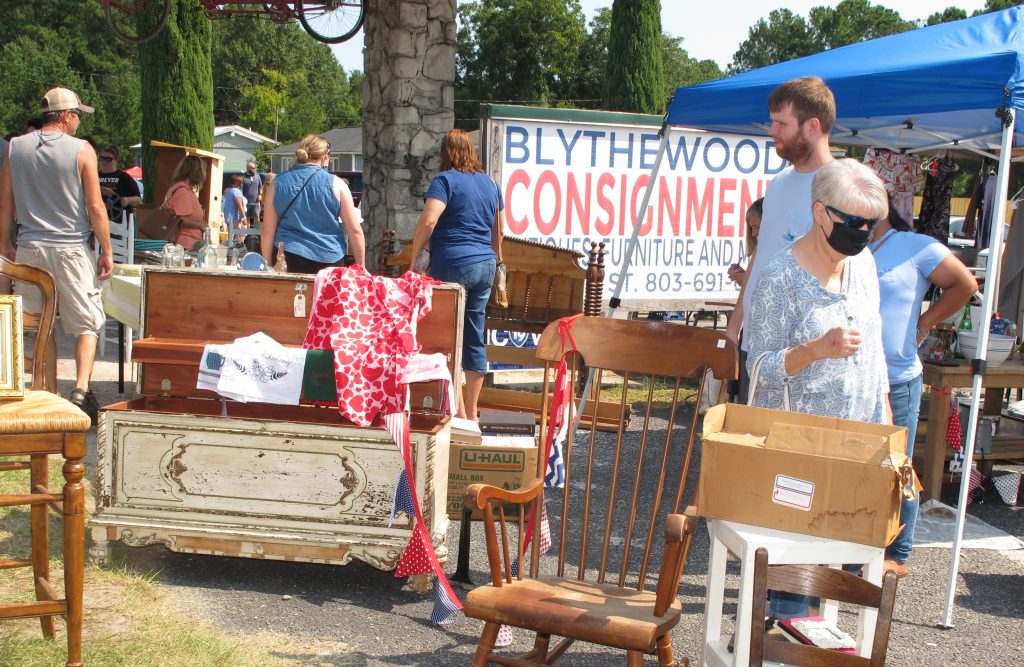 BLYTHEWOOD/FAIRFIELD COUNTY – It was another Great Big Grab in Blythewood, Ridgeway and Winnsboro and everywhere in between on Friday and Saturday.
"It was the biggest two days of sales we've had this year," Liz Humphries, owner of Blythewood Consignment said. "There's a lot of traffic associated with the Big Grab, but for many of the town's small businesses, it's the single biggest money maker we have."
Food vendor cooking Tacos outside Blythewood Consignment.

Shoppers from across the country sign in at Blythewood Consignment.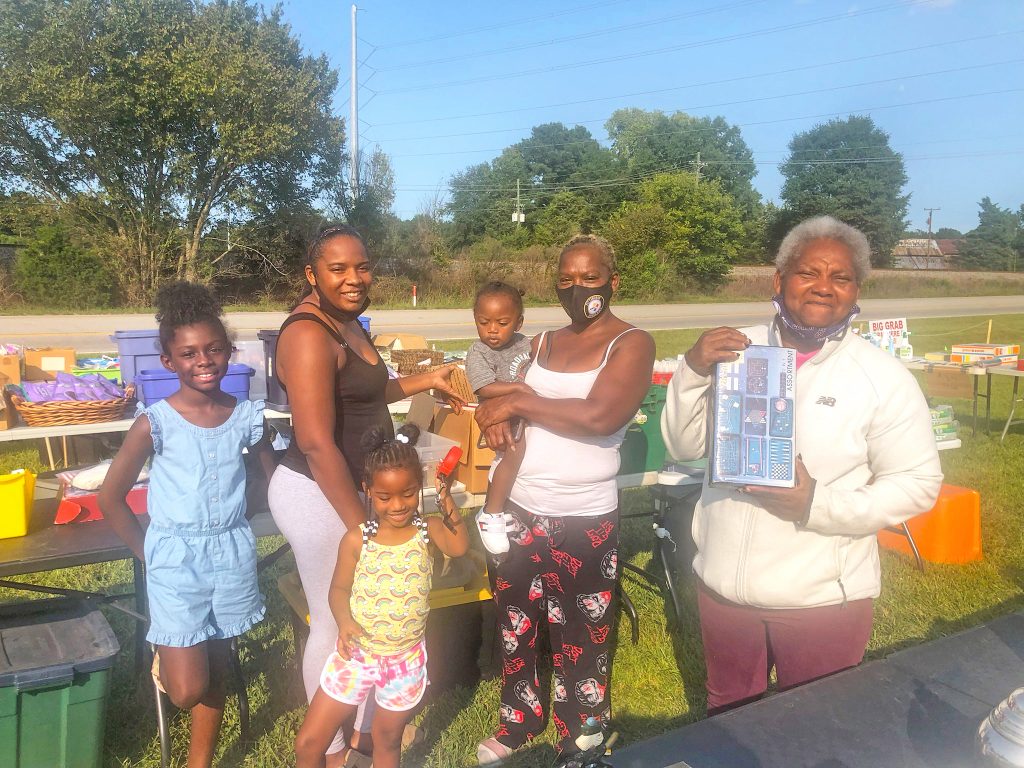 Frances Barnett purchases books from First United Methodist Church.

Brady Williams picks out some new toys at First United Methodist Church in Winnsboro

Le Ann Douglass greets shoppers at Sion Presbyterian Church's lot.

Eddie Branham and granddaughter Maci King relax in a shady spot on Congress St.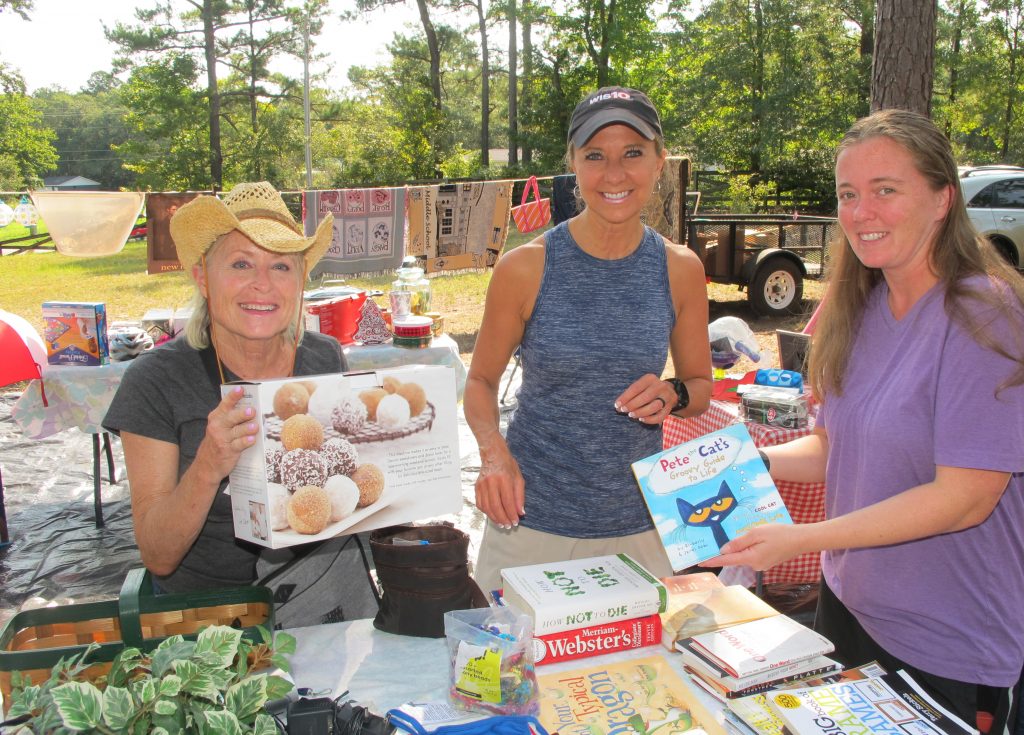 Mikala Gladden, left, helps shoppers at To Be Stitched on Congress Street in Winnsboro.

Barbara Carr, right, and Carrie Timms work booths outside of First Baptist Church.