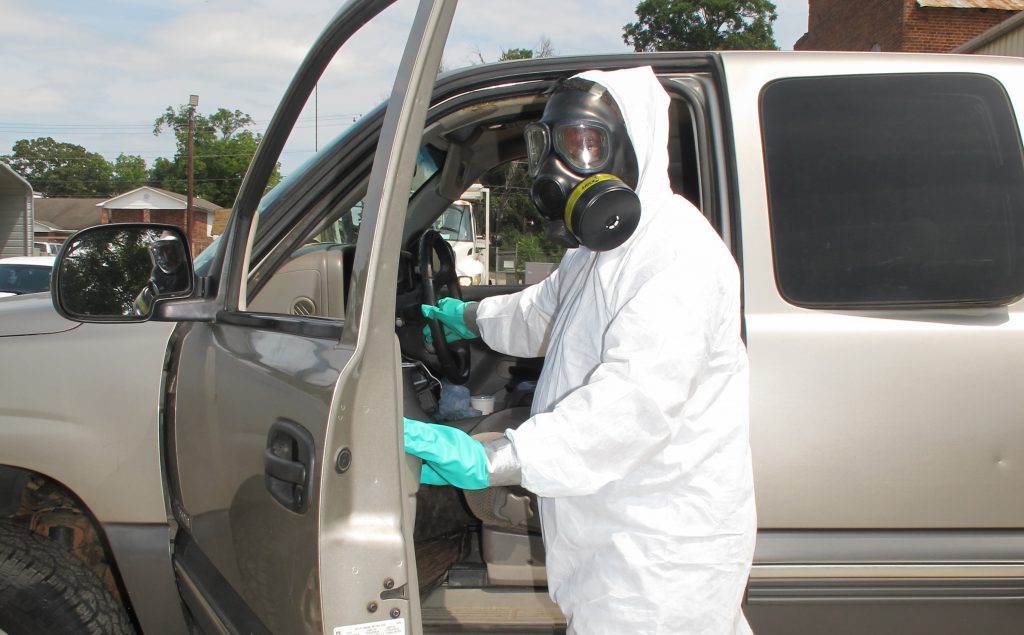 WINNSBORO – A Fairfield County Sheriff's deputy was reported to have passed out Sunday evening from substances the deputy encountered while searching a pickup truck that had reportedly been involved in a shootout earlier in the evening.
The deputy was immediately administered Narcon by fellow officers and transported to a local hospital and later released, according to sources.
The incident began when Winnsboro Public Safety Officers responded to shots fired at the Cuz's Corner convenience store on S. Congress Street about 7 p.m., Sunday evening.
The responding officers reported being approached in the street by an individual who stated that someone driving a gray pickup truck shot at two black males, then drove off towards Columbia Road.
Two shell casings were recovered, and security footage from the convenience store camera showed the driver firing shots from the pickup truck at two black males in a black or dark gray Dodge Durango.
In the meantime, county deputies stopped the suspects in a gray truck at the POP's store across from McDonald's. Justin David Loner, 40, driver of the truck, was arrested and taken to the Fairfield County Detention Center.
After the deputy was reportedly overcome while searching the truck, a tow truck was called to transport the truck to the Town of Winnsboro impound for processing under safe conditions.
Three other suspects were also arrested in the incident: William Smith, 51; Herman Tee Gear, 38; and Alysa Shan Putnam, 19. All are residents of Winnsboro and are being held in the Fairfield County Detention Center.
Investigators say they were not able to find the two black males who were being shot at.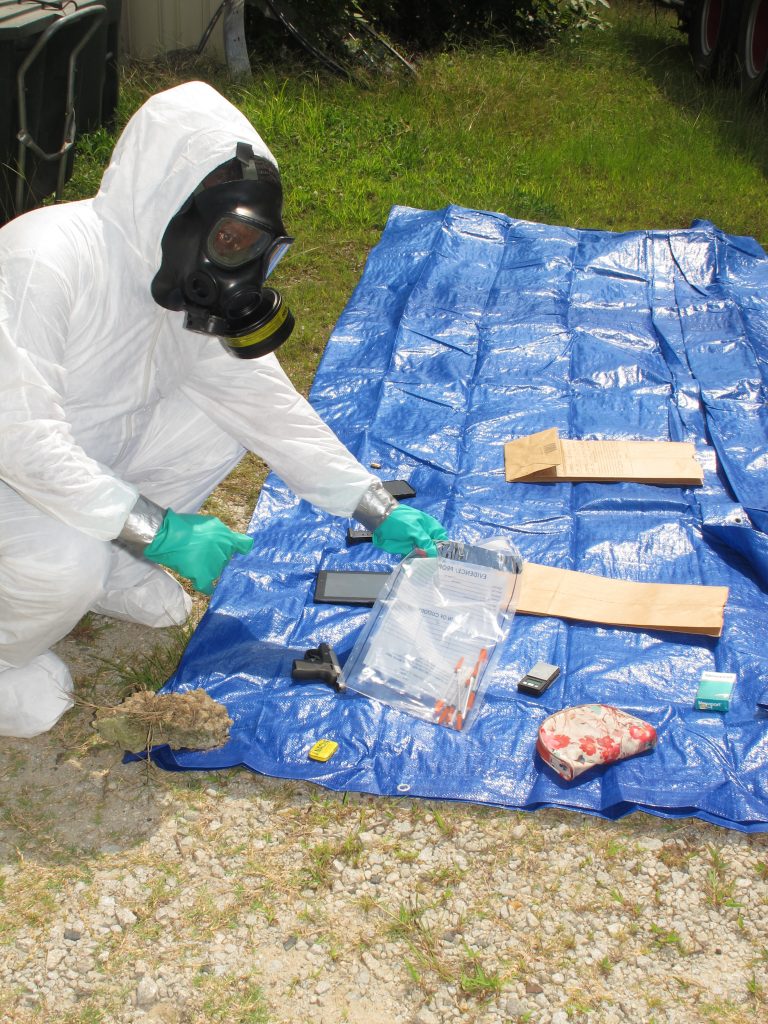 Hazmat Processing
On Tuesday, Sept. 7, WDPS Investigator Oren Gadson, wearing hazmat protection, processed the gray Chevrolet truck at the WDPS storage lot, recovering packets of white powder that officers say could be fentanyl. Syringes, a handgun, various drug paraphanelia and other items were also recovered from the truck.
As WDPS Chief John Seibles observed the processing, he commented about the deputy who was overcome from just breathing something while searching the truck.
"This is dangerous stuff. Most people don't realize just how dangerous some of these drugs can be," Seibles said in an interview with The Voice.
"Both children and adults can get involved in drugs, and family members have no idea about it. But a person can bring something into the house accidentally, just a grain of fentanyl, and a family member can touch it or breathe it and pass out. By the time the ambulance arrives, if they don't have Narcan, the family member could be dead," he said.
"We encourage everyone who knows about someone getting involved with these drugs to let us know so we can take care of it," Seibles said. "Friends and family members are our best resources to find out what's going on. They play a vital role in helping us stem some of these things before something bad happens."
No incident report was available from the Fairfield County Sheriff's Office. The incident continues to be under investigation by the Winnsboro Department of Public Safety.