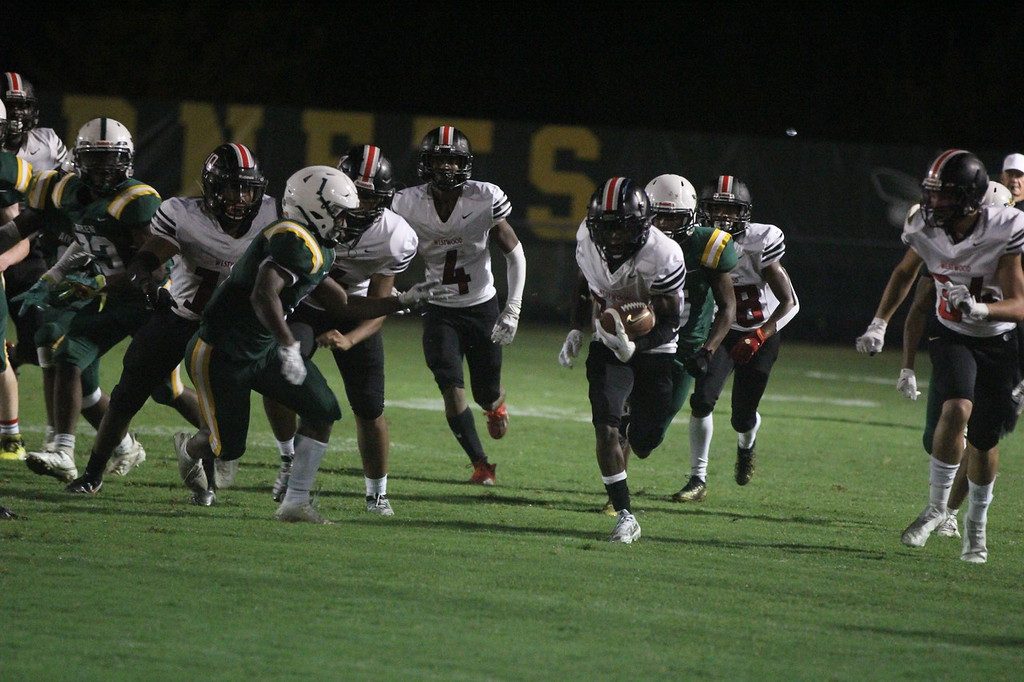 AIKEN – The ever travelling Westwood football team has yet to play a home game this fall, but the Redhawks finally captured their first win of a COVID-strained season.
Julian Milligan rushed for 204 yards and two touchdowns on 21 carries, while Camren Brown rushed for a score and threw two touchdown passes as Westwood trounced Aiken 36-14 Friday.
Brown scored on a 9-yard run to open the scoring in the first quarter. His two touchdown strikes to Noah Jennings came in the second quarter, first on a 43-yard connection at the 10:55 mark and the second on a 25-yard pass with 18 seconds left in the half.
The Redhawks led 22-7 at halftime. Milligan's 30-yard touchdown run and the 2-point conversion put Westwood up 30-7 at the end of the third quarter.
After Iterrius Johnson capped an Aiken drive with a 1-yard score early in the fourth, Milligan closed out the win with a 51-yard touchdown run with 9:22 to go.
Brown was 10-for-22 for 131 yards with one interception. He carried the ball eight times for 43 yards.
Jennings had four catches for 86 yards and two scores.
The Redhawks (1-2) rolled up 313 total yards on offense, and on defense limited Aiken (0-3) to 121 rushing yards and 56 passing yards.
Westwood remains on the road with a non-region game at York Friday. After opening Region 4-4A play at A.C. Flora Oct. 1, the Redhawks play host to Lugoff-Elgin Oct. 8.