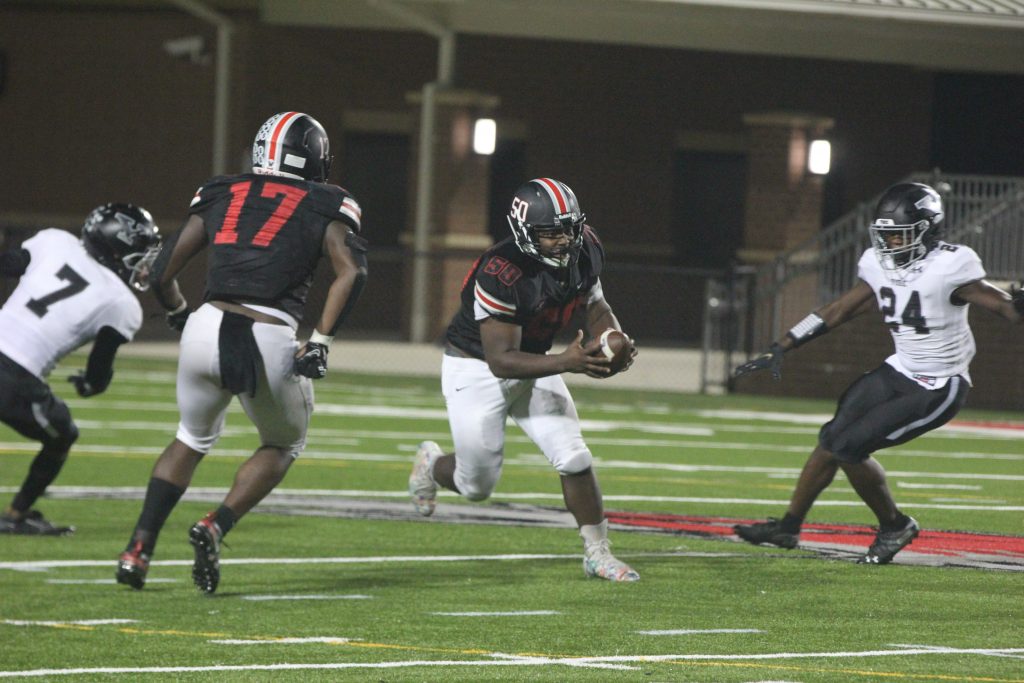 BLYTHEWOOD – Playing at home for the first time in a year, Westwood led York 8-6 at halftime, but the Cougars rallied for two touchdowns in the fourth quarter for a 19-8 victory over the Redhawks in a non-region game at Westwood.
Julian Milligan put the Redhawks on the scoreboard with a 6-yard touchdown run, and Camren Brown passed to Jordan Jenkins to add the 2-point conversion that gave the Redhawks an 8-6 lead midway through the second quarter.
Frank Thompson scored from six yards out to put the Cougars up 12-6 with five minutes left in the game. York then recovered a Westwood fumble and converted it to another Thompson touchdown, from three yards out, with three minutes to play.
Milligan had 87 yards on 23 carries and a score to lead the Redhawks.
Westwood (1-3) opens Region 4-4A play at A.C. Flora Friday. York (3-1)