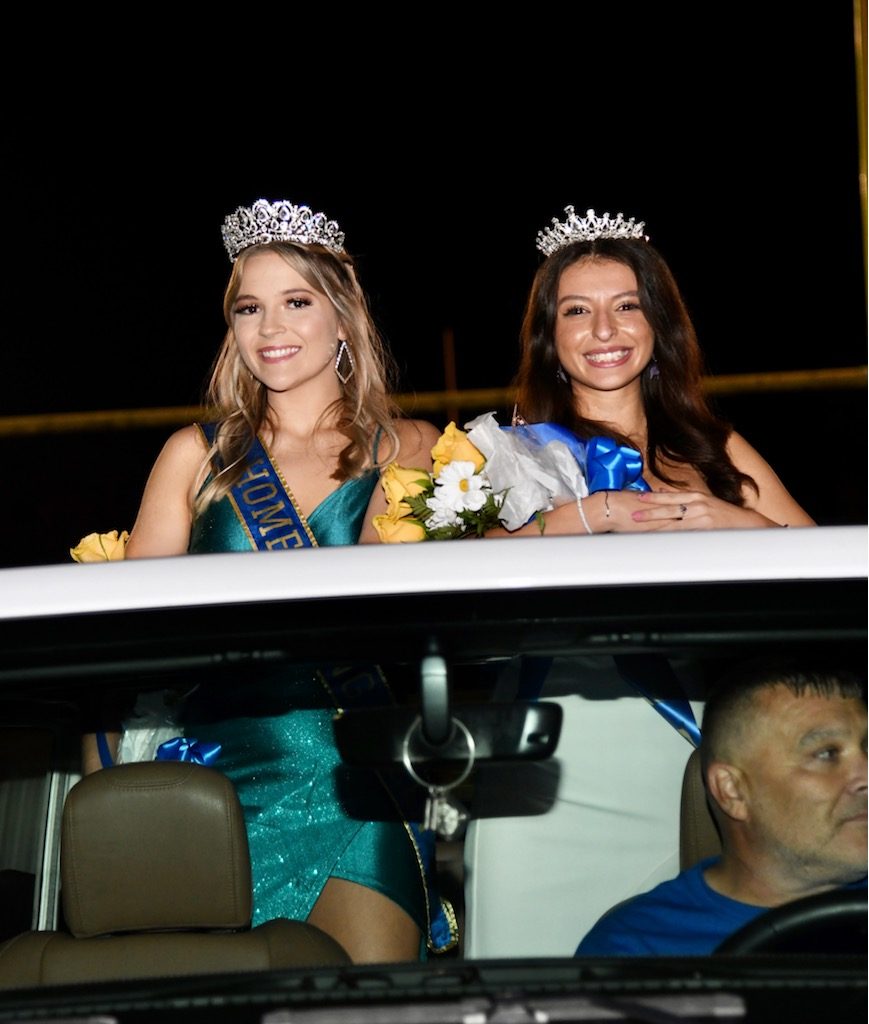 WINNSBORO – Last Friday's halftime festivities proved as exciting as the Richard Winn football win.
Seventeen young ladies were introduced to the crowd and made their way onto the field prior to the announcement of the Homecoming Queen Mikaela Miller, left, and Football Sweetheart Juliet Pineda, both seniors. Former 2020 Queen Emma Castles was escorted by kindergarten crown bearers Eliza Coleman and Hampton Hazen to crown the winners. During Friday's Homecoming pep rally and parade, senior B Baker was named as Homecoming King.
Traditionally, homecoming queen is selected by the high school student body and the varsity football players select the Sweetheart.