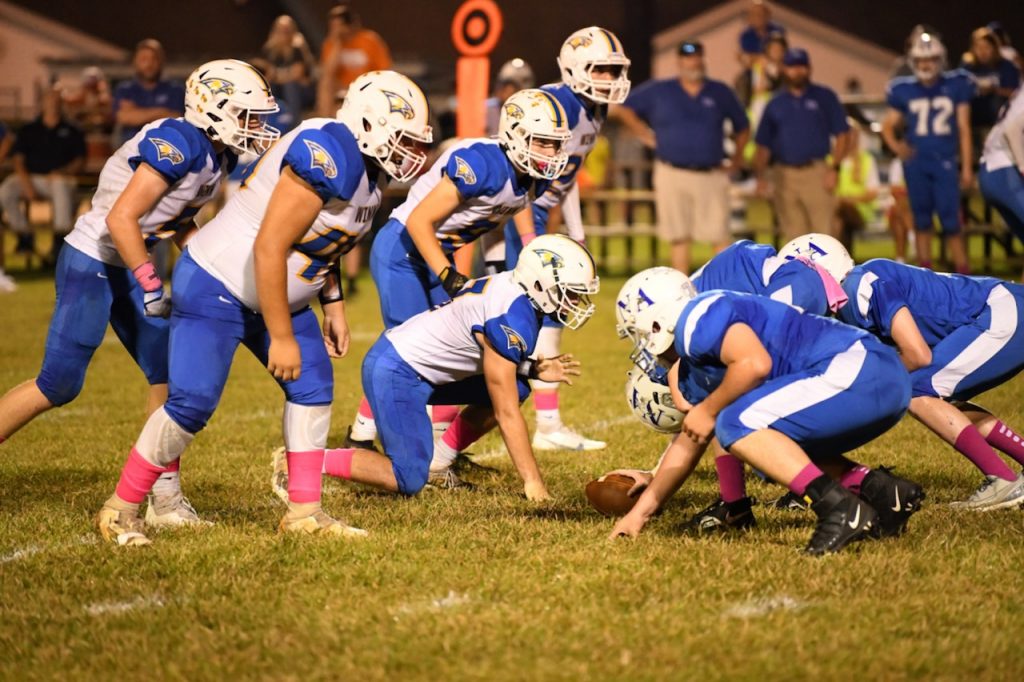 NEWBERRY – Two Eagle teams from either side of the Broad River met on the Newberry Academy gridiron this past Friday in a region football matchup. Clearly the "East of Broad" Eagles commanded the entire game from start to finish as the Richard Winn team easily notched victory number seven (52-0) to remain undefeated on the season.
The tenacious RW defense recovered five Newberry fumbles in the first half while their offensive counterparts put on a show of their own in racking up 52 points on 21 first half plays for 246 yards. The second half of the game was played with a running clock.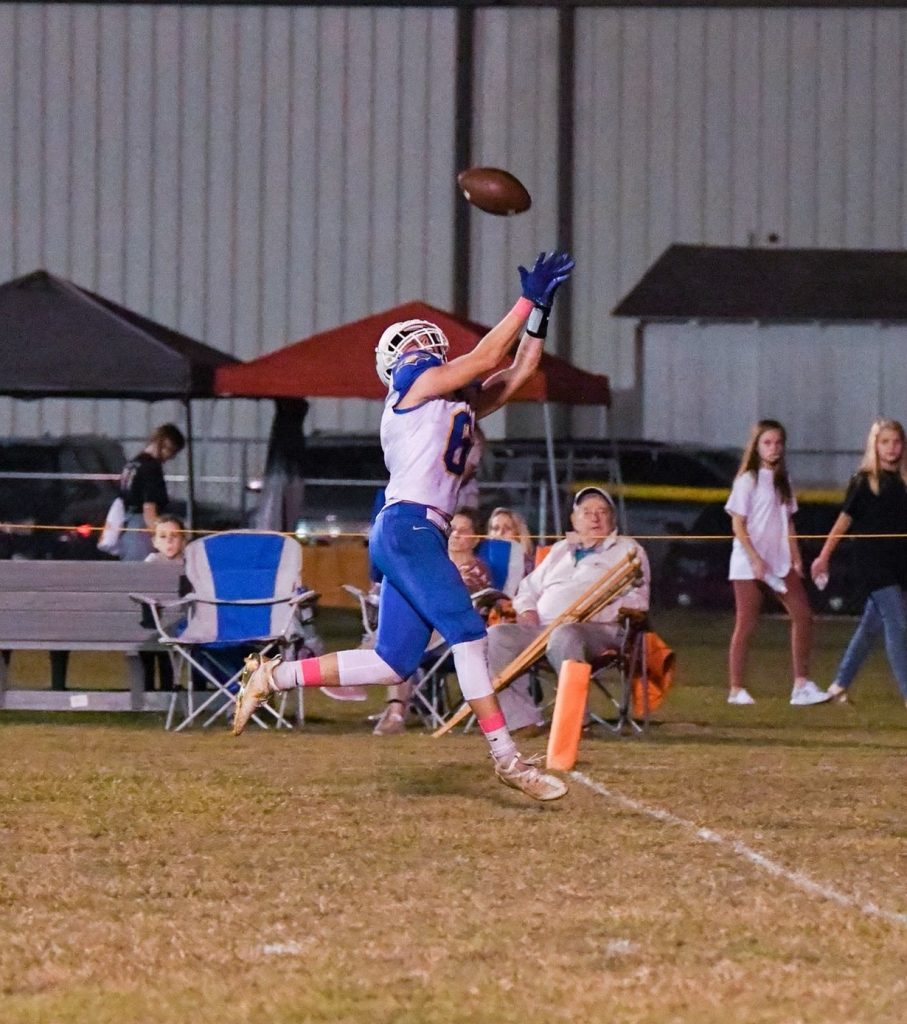 Overall, the visiting Eagles from Winnsboro rushed 16 times for 192 yards and four touchdowns and passed for 134 yards on nine receptions and scored three times. The RW defense held the host Eagles to a total of 27 yards on 27 plays.
Quarterback Landon Caulder passed for three touchdowns, completing eight of 11 aerial attempts, and also rushed for a two point conversion. B Baker rushed four times for 71 yards to score three touchdowns. Baker also picked up 11 yards on one reception, made five tackles, and recovered two fumbles, one for a 48 yard touchdown. Landon Smith rushed for 71 yards on seven carries, and teammate Charlie Bonds rushed once for a 38 yard touchdown and is also credited with a two-point conversion. Rob Wilson had two catches for two touchdowns totaling 57 yards. Edward Clement hauled in two passes for 16 yards and a touchdown. Drew Spires had two receptions for 38 yards.
J Talbert led the defense in the tackles category with seven and a fumble recovery. Campbell Sims made six tackles and recovered a fumble, Lawson Wade had five tackles, and Brian King and Connor Little made four tackles apiece. King also had a fumble recovery.
Richard Winn will return to Ruff Field for their final home contest of the regular season on October 22. The Eagles will face region opponent Jefferson Davis Academy (2-4) of Blackville in their mission to keep their undefeated record intact. Kickoff is set for 7:30 p.m. for this Senior Night recognition game.