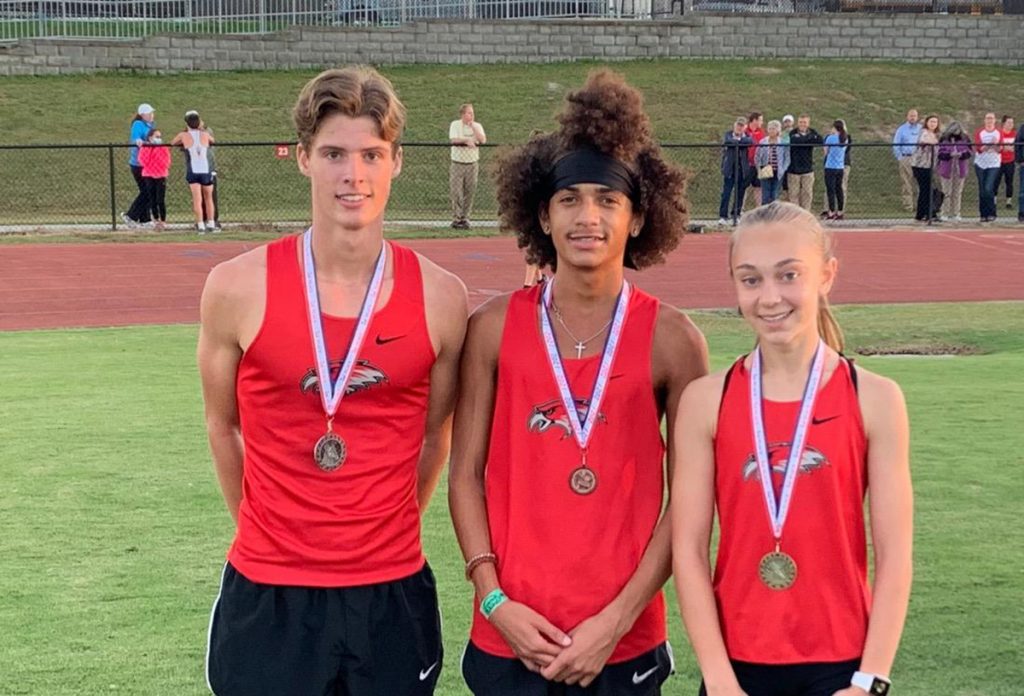 BLYTHEWOOD – Though Westwood's Cross Country teams may not have pulled first place finishes in the Region 4-4A meet on Tuesday, Redhawk runners were among the first to finish in both the girls' and boys' runs.
Westwood standout Emma Ashley pulled another first place overall finish for the girls with a time of 19:39.55. Seventh grader Christina Tyndall came in second for the Redhawks and 16th overall at 22:43.41. Parker Horton (24:03.51), Annalisa Athanas (25:49.27) and Faith Tobais (27:40.52) rounded out the girls' score.
Westwood's William Tyndall finished first and in second place overall with a time of 16:47.72. Aidan Keck followed closely at 16:57.13 for fourth place overall. Joe Eberlin (18:38.54), Bryce Strickland (18:42.53) and Caden Henderson (19:15.18) were the Redhawks' top five finishers.