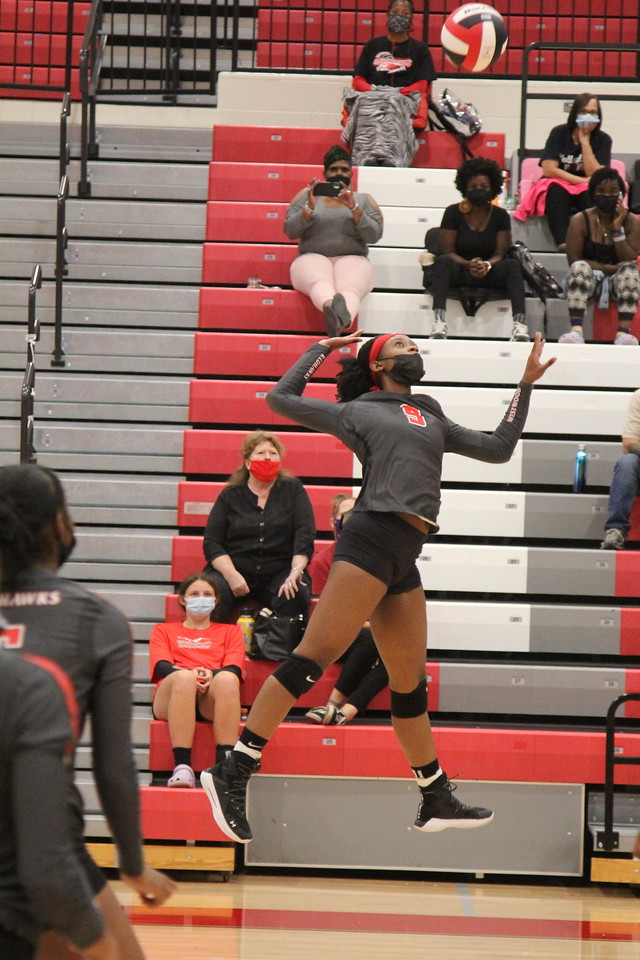 LUGOFF – The Redhawks fell short of another Region title on Tuesday at Lugoff-Elgin. The Demons clinched the top spot with a 3-1 win over Westwood. Lugoff-Elgin defeated the Redhawks 3-2 earlier this season to give Westwood their only region losses of the season.
After falling to L-E on Sept. 16, Westwood took on region foes Dreher, Irmo, Richland Northeast and A.C. Flora, sweeping them all in 3-0 matches.
After a close 25-22 win in set one, Westwood beat Dreher handily with 25-10 scores in the second and third sets.
Next, the Redhawks battled with Irmo for a 3-0 win on Sept. 23. Westwood took the first set 28-26, the second 25-19 and the third 26-24.
Westwood hosted Richland Northeast on Sept. 28 for 25-7, 25-9 and 25-2 wins.
On Sept. 30, the Redhawks faced off with A.C. Flora at The Castle. Westwood took set one 25-20, set two 25-17 and the third set 25-14.
Tuesday's loss to Lugoff-Elgin was by scores of 20-25, 26-28, 25-22 and 22-25.
The Redhawks sit at 8-4 on the season and will face Dreher tonight at 7 p.m. at home.