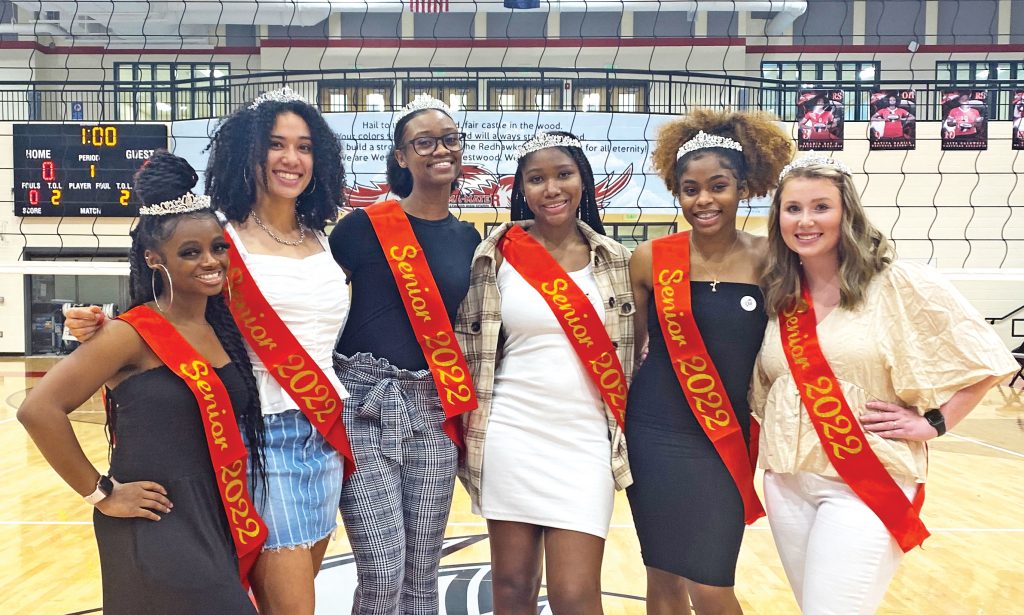 BLYTHEWOOD – Westwood honored six volleyball seniors last Thursday as they hosted region foe Dreher.
Seniors honored were Gabrielle Morant, Madison Taylor, Thamia Davis, Katiya Daniel, Aliya Caldwell, and Jordan Goings.
The Redhawks took down Dreher 3-0. Westwood, who sits second in the region, has only two region losses on the season, both at the hands of Lugoff-Elgin.  Westwood wraps up the regular season at RNE tonight.