Born on August 12, 1994 in Tampa, Florida to James D. Coots and Desdemona (Dusty) L. Franklin, Ryan Thomas Coots passed from this world to be with God in a single-vehicle automobile accident in Catawba, North Carolina on October 24, 2021. He was 27 years old.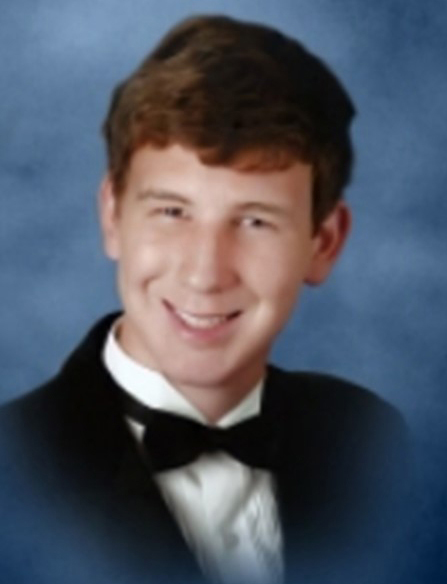 Ryan was the child of a military family. He was the second born and oldest boy of ten siblings. Ryan was the proud son of James D. Coots and Alexandra (Sandy) C. Coots and Mayor Bryan S. Franklin and Desdemona (Dusty) L. Franklin. His parents moved often with the Army, and he lived in Tampa, Florida; Galax, Virginia; Fort Bragg, North Carolina; Whitakers, North Carolina; Lee's Summit, Missouri; Blythewood, South Carolina; Louisville, Kentucky; Jacksonville, North Carolina; Greenwood, South Carolina; and Hickory, North Carolina.
Ryan was a superior mechanic. He could repair any machine he laid his hands on. He started displaying this gift by repairing his family's lawn mowers and weed eaters at the age of eight. Following high school, Ryan attended Midlands Technical College and then began his career in maintenance. Working for several large manufacturing companies in the south, Ryan quickly earned promotions through his dedicated service. He always went to work early and stayed late to help when the line was down due to mechanical issues, often volunteering to work two shifts. His work ethic was unmatched.
Later in life, Ryan began to struggle with addiction issues. In order to overcome his addiction, he attended a residential rehabilitation program called the Oaks Recovery Center in Greenwood, South Carolina and became the epitome of a recovering addict. Not only did Ryan achieve sobriety for 19 months, he helped counsel new patients and spent time mentoring others who entered the program. After being Baptized at St. Paul Methodist Church in Kansas City, Missouri and completing Methodist Confirmation at Trinity United Methodist Church in Blythewood, South Carolina, Ryan reaffirmed his acceptance of the Lord Jesus Christ as his personal Savior during his substance abuse rehabilitation period.
Ryan's family will continue their walk with Christ unconditionally believing that God has a plan for him and knowing he is in a much better place. He is now reunited with his late Mema, Joyce Cedella Herman, his late grandfather Charles Slaughter and his late great-grandmother, Irma Green-Spencer in the Kingdom of Heaven.
In addition to his parents, Ryan is survived by nine siblings: Brittany Morgan Coots-Sagardia (husband Jesus), 29; Laura Elise Kathleen Franklin, 22; Auda Kaylyn Franklin, 19; Steffen Quinton Coots, 18; Jordan Spencer Franklin, 16; Bryan Samuel Franklin, 14; Samantha Maria Coots, 12; Gabrielle Louise Franklin, 12; and Bryson Scott Franklin, 10; grandparents, James Paul Coots, Jane Elizabeth Williams, Paul Leo Herman II, Faynell Barnes, Ronnie Franklin, Karin Slaughter.
A service to celebrate Ryan's life will be held on Wednesday, October 27, 2021 at 5:00 p.m. in the Chapel of Bennett Funeral Service, 7878 NC Hwy 16, Newton. Rev. Roger Hovis will officiate. The family will receive friends prior to the service from 3:00 to 4:45 p.m. at Bennett Funeral Service.
The family sincerely appreciates the outpouring of love, affection, and prayers during this difficult period.
In lieu of flowers and cards, the family requests small donations in honor of Ryan be made to The Oaks Recovery Center in Greenwood, South Carolina (PO Box 50023, Greenwood, SC 29649 or www.oaksrecovery.org ). Ryan would have wanted all of us to assist those in need of drug rehabilitation treatment who could not otherwise afford it. We love you all, and thank you for loving our son, Ryan.
Condolences may be sent to the Coots family at www.bennettfuneralservice.com
The Coots family is in the care of Bennett Funeral Service of Newton, 828-465-2111
To send flowers to the family or plant a tree in memory of Ryan Thomas Coots please visit bennettfuneralservice.com.
To plant a beautiful memorial tree in memory of Ryan Thomas Coots, please bennettfuneralservice.com.