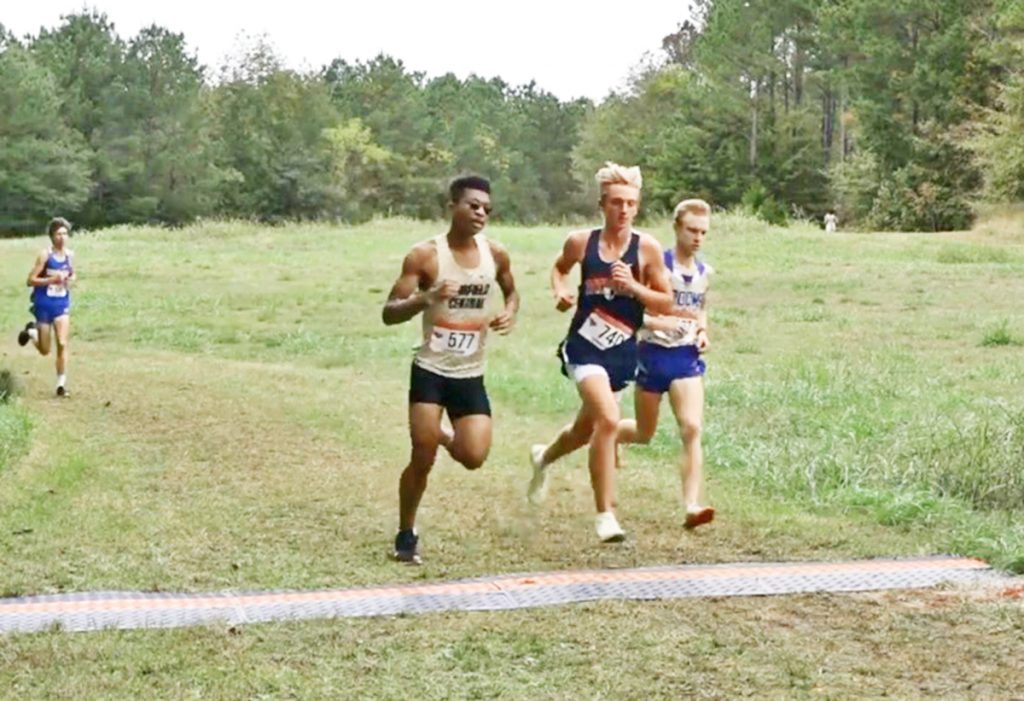 NEWBERRY – Fairfield Central's boys pulled a 6th place finish of 16 teams in the 3A State Qualifiers at Newberry College last Friday. Griffin standout Joshua Mosley finished third out of the 115 runners competing with a time of 16:54.90, behind Sam Shimanskiy (16:51.80) of Broome High School and Mason Parish (16:48.20) of Powdersville High School.
Hank White finished next for the Griffins in 31st place at 18:41.60. Nygel Woodard followed in 42nd place at 19:10.50. Rylan Woodard finished at 19:46.90 for 56th place and Sidney Wilson finished at 20:05.60 in 61st place overall. Malachi Woodard (20:41.90) and Krishi Patel (25:23.90) also clocked times for Fairfield.
The Griffin girls finished in 13th place. Freshman Kensley Green was the girls' top finisher in 31st place at 22:31.30. Teairra McDuffie finished at 24:40.60, Jamie Downs at 25:26.90, Maiya Sloss at 28:01.80 and Gianna Rhodes at 28:03.00.
The 3A State meet is held at Clemson Sandhill Research Education Center, 900 Clemson Road, Columbia on Nov. 11 at 11:30 (girls) and 12 p.m. (boys).