BLYTHEWOOD – K.J. Rowan's steal and layup in the final two seconds of Westwood's game against Blythewood should have driven the Redhawks crowed in the castle into a frenzy.
But with that shot, Westwood was still one point shy of tying the Bengals, who led 70-69 and got two foul shots from Samaad Wright to close out a 72-69 victory at The Castle.
Such was the way of hard, physical play from both teams battling mistakes and miscommunications in the early part of the season.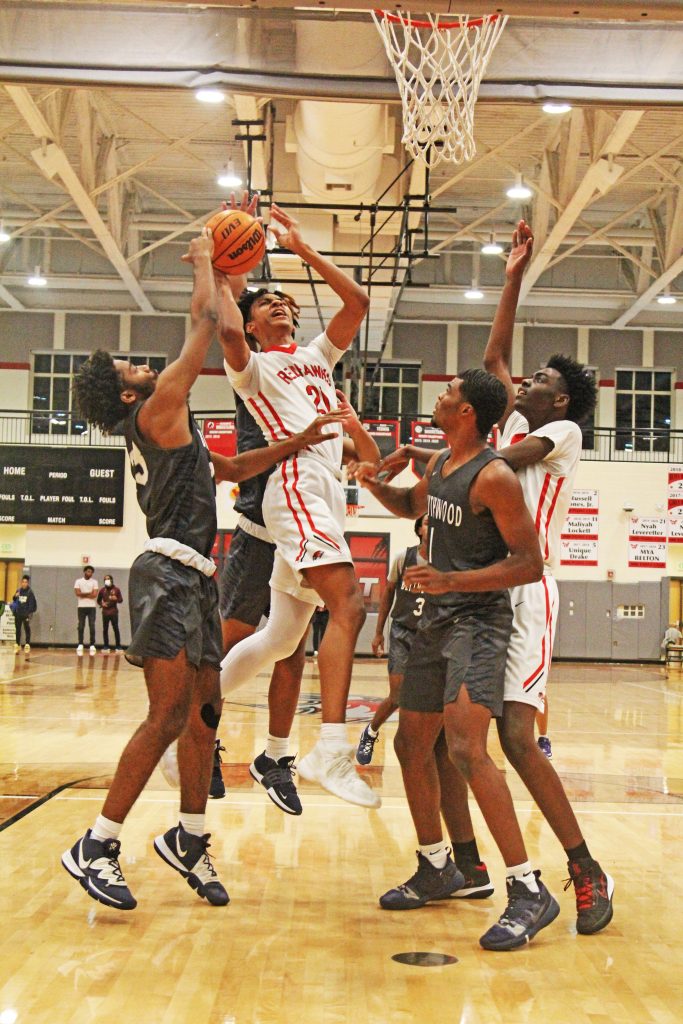 Westwood head coach John Combs acknowledged that Rowan should have tried for a game-tying 3-pointer, rather than drive to the basket.
"There's no doubt," Combs said. "It's something we talked about and in the heat of the moment, we made a good play, but that's just one of the reasons why we play a good team like Blythewood before region play. If we do this the right way, we'll learn from it and hopefully it will give us a better opportunity when we hit region play."
Westwood got a game-high 24 points from Arden Conyers and Bryson Felder had 17 points. K.J. Rowan had 11.
Isaiah Williams scored 22 points and Jermaine Nelson added 18 to lead Blythewood (5-2).
Unlike last week, when Blythewood and Westwood ultimately battled through nine lead changes down the final stretch before the Bengals closed out a 73-67 win, the latest matchup had the Bengals taking an early lead and holding it throughout the game.
Barely.
Blythewood's largest margin in the first half was nine points late in the second quarter. On one of Williams' several close range baskets, the Bengals held a 32-23 lead with 2:01 left in the second.
Westwood closed out the first half with baskets from Conyers and Rowan and a foul shot from Jaylin McDuffie, cutting Blythewood's advantage to 32-28 going into intermission.
The Bengals worked at expanding that lead throughout the third quarter, but each time they went up 5, 6, and even 8 points, the Redhawks produced baskets and foul shots to keep their rivals close.
"There's definitely things we did well, but there's definitely things that we didn't," Washington said. "We didn't show the discipline necessary to put them away. That's coaching. I have to coach better."
Blythewood seemed to pick up its stride early in the fourth. Up 53-47 going into the final frame, Williams hit a basket and Barry Hardy drained a 3-pointer to give Blythewood a 58-47 lead with 6:17 left.
Over the course of the next four minutes, though, Westwood crept closer and closer until two Conyers foul shots made it 63-62 Blythewood at the 2:56 mark.
After a Bengals timeout, Williams made good on a putback and a 3-point play to put his team up 68-62 with 1:38 left.
The wild final minute saw a steal and a basket from Conyers, a pair of foul shots from Nelson that made it 70-65 Blythewood with 54 seconds to play.
Felder's last basket of the night, at the 16 second mark, cut the Bengals' lead to 70-67 and set up Rowan's last effort. Shortly after Blythewood inbounded, Rowan came up with the basketball, dribbled into the lane and put his shot up.
It should have been a 3-point try, but maybe on another night, it will be, Combs inferred.
"We made too many mistakes to beat a solid team like Blythewood," Combs said. "I do see growth in our guys, we're trying to come together. I like our group. We just have to do a better job of communicating on the court defensively, and do a little bit better job of taking care of the ball."
Foul shots gave Westwood a boost. Both teams drew dozens of fouls throughout the game, but while Blythewood was 12-for-17 from the foul line, Westwood shot 42 free throws and scored 27 points from the charity stripe.
"I tip my hat to them," Washington said. "When you take the line that many times, you're doing something right."
Blythewood plays host to Lancaster Friday, then turns its attention to the Lemon Street Classic tournament in Americus, Ga., beginning Saturday and continuing through Tuesday. The Bengals also will be in the Carolina Challenge bracket of the Chick Fil-A Classic at River Bluff High School Dec. 27-28.
"It's a big tournament, and it should be good for our kids," Washington said. "They'll get a little bit more exposure. I hope we can bond a little bit on the trip."
The Westwood boys play Darlington Saturday in the North Central Shootout, then focus on the Cayce Roundball Classic at Brookland-Cayce High School Tuesday through Thursday.
"First round's Hartsville," Combs said. "It's a really good event they put on over there. We're hoping that the Darlington game and the three games in the tournament will really help us jell a little bit better."
Blythewood – 17-15-21-19 — 72
Westwood – 14-14-19-22 — 69
Blythewood: Isaiah Williams 22, Jermaine Nelson 18, Wright 8, Kelly 8, Rogers 5, Coker 4, Hardy 3, Young 2, Olden 2
Westwood: Arden Conyers 24, Bryson Felder 19, K.J. Rowan 11, Bell 9, McDuffie 2, Davis 2, Donald 2.