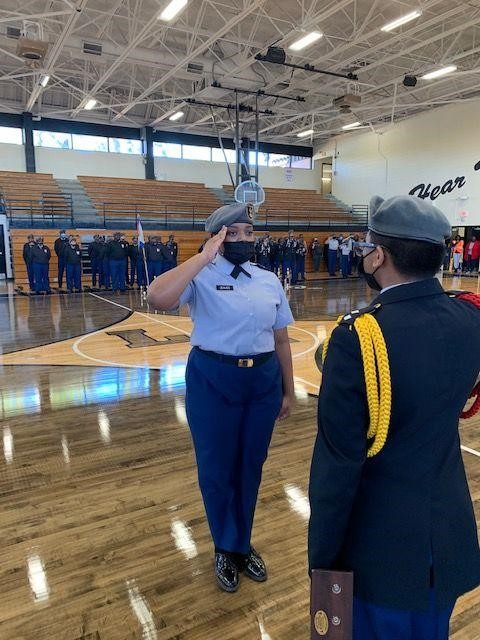 On Saturday, Blythewood High School's Drill and Rifle teams placed among the top Army JRTOC teams in the Region. The Rifle team finished the League Championship in first place overall, and the Drill team placed second in the Drill competition.
The Drill team finished the meet over Ridge View, Westwood, Airport, Lower Richland, and Lugoff Elgin High School. The Color Guard and Inspection placed first, Armed Platoon Exhibition, Armed Squad Regulation, and Armed Duet placed second, Unarmed Platoon placed third, and Armed solo placed fourth.
Up next, the Bengal Drill team looks to the State competition to be held at Airport High School on Saturday, Dec. 4. Led by Annika Stears and Ashton Frasier, the Rifle Team will compete in the Best of the Best 4th Brigade Championship on Jan. 22, 2022 in Hickory, NC.