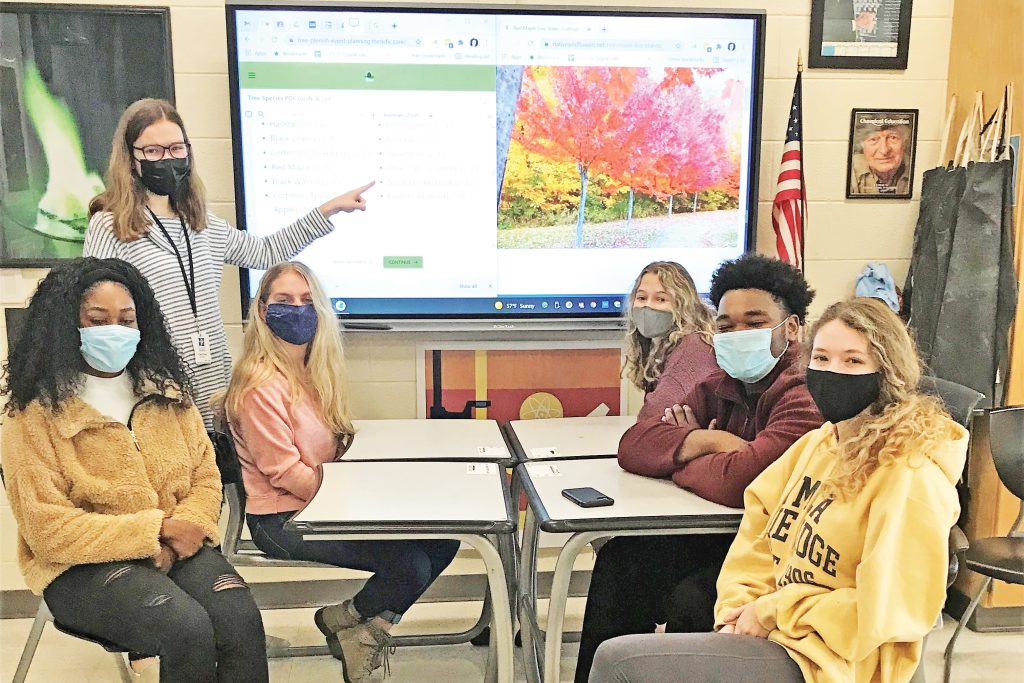 BLYTHEWOOD – This winter, students in Blythewood High's Science National Honor Society will help offset the school's paper usage by planting saplings throughout the community in partnership with the Richland Soil and Water Conservation District.
"Our goal is to completely offset or surpass our school's and our personal paper usage," said Dr. Robin Henderson, science teacher and Science National Honor Society adviser. "We also want to spread awareness (about) simple ways we can replenish the resources we often take for granted."
The students' efforts come as South Carolina prepares to observe Arbor Day on Friday, Dec. 3. A $500 Conservation Education Mini-Grant will support the students' work.