WINNSBORO – Richard Winn opened regular season play at home on Nov. 23 against Ragin Prep.
Up 20-0 after one quarter of play, the Eagles flexed their early-season muscles and extended the lead to 46-6 at the half and went on to take a 69-9 final win.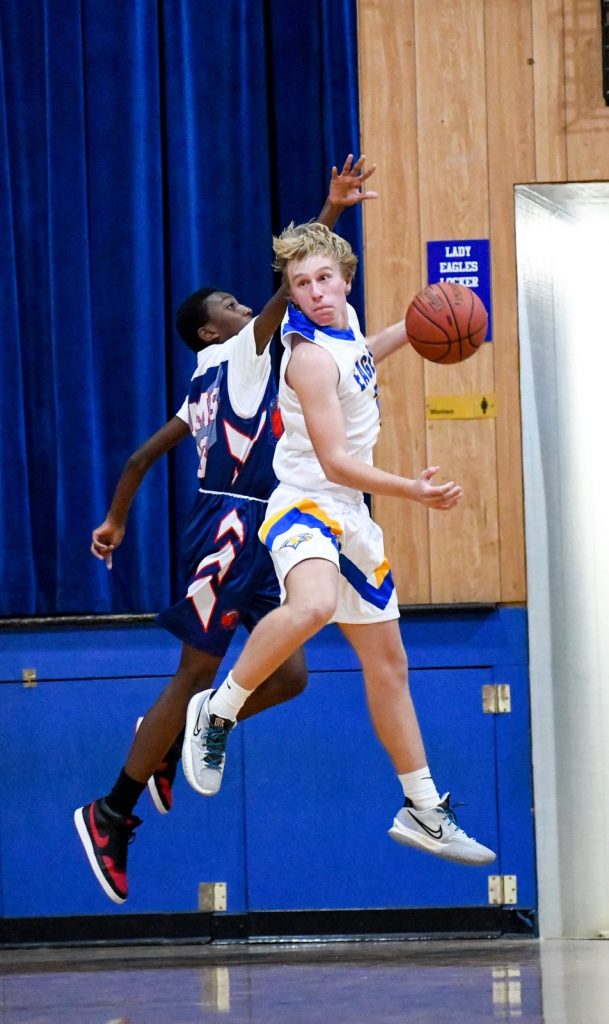 Sophomore Drew Spires led scorers with 23 points. Ethan Steward added 8. Juniors Rob Wilson and Lawson Wade each had 7. Wilson had 7 steals and junior Landon Caulder had 9 rebounds.
The Eagles found a more formidable opponent on Monday at Whitmire High School.
Richard Winn led 29-25 at halftime, but Whitmire's 19-8 third quarter put them on top, where they remained for a 57-50 final, giving the Eagles their first loss of the season.
Wade led scorers with 23 points. Caulder added 9 and Spires tallied 8. Spires had 12 rebounds and Wade added 8 rebounds, 4 assists and a steal.
The Lady Eagles defeated Whitmire 37-18 in the team's first outing under new head coach Emily McElveen.
Sophomore Brinson Baker led scorers with 14 points, followed by eighth grader Abby Lewis with 7 and senior Mikaela Miller with 6.
The Eagles return only one senior to each varsity team, Edward Clement and Mikaela Miller.
Richard Winn will host Lake Pointe Academy on Friday.