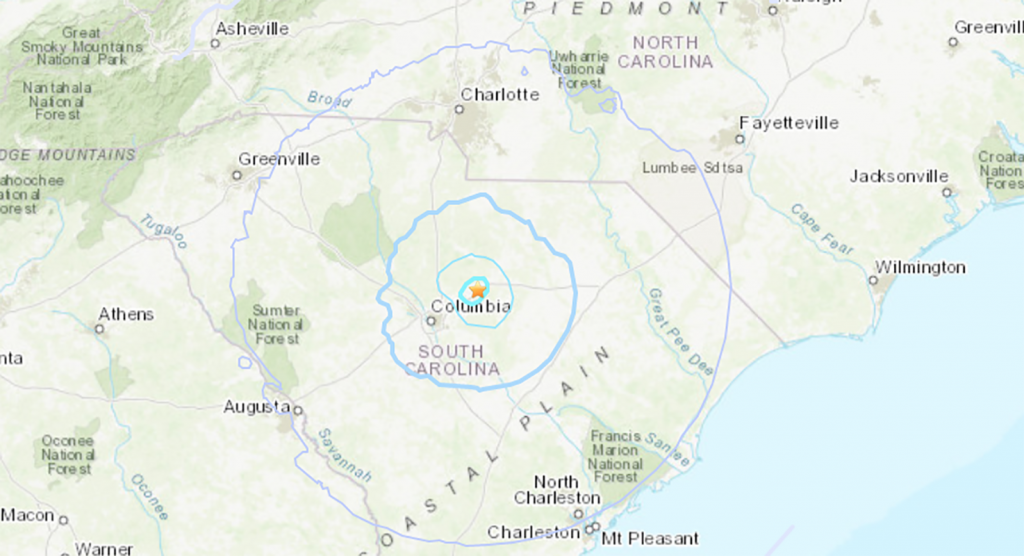 BLYTHEWOOD/WINNSBORO – Residents in Blythewood, Ridgeway, Winnsboro and as far away as Lexington reported feeling the effects of an earthquake shortly after 2 p.m. Monday, Dec. 27.
The U.S. Geological Survey has confirmed that a 3.3 magnitude earthquake occurred at 2:18 p.m. about 0.5 kilometers (3.1 miles) from Elgin.
Three aftershocks later in the day near Elgin were confirmed by the USGS: a 2.35 magnitude aftershock at 5:38 p.m.; a 2.1 magnitude aftershock at 6:22 p.m., and a 1.7 magnitude aftershock at 10:03 p.m.
Following the initial earthquake, comments lit up Facebook pages of Blythewood and Fairfield County residents who reported that they felt their home shake. Some comments likened the sound at the time of the earthquake to the sound of a train or an airplane flying low over a house.
At this time, no injuries or damage has been reported from the earthquake or the aftershocks.
In the past two months, a series of seven minor tremors have been reported around the Monticello reservoir in Fairfield County.
The exact coordinates of the Elgin area earthquake are 34.181°N 80.735°W.
More information will be provided as it is available.
---
This story was updated Dec. 28 at 11:37 a.m.