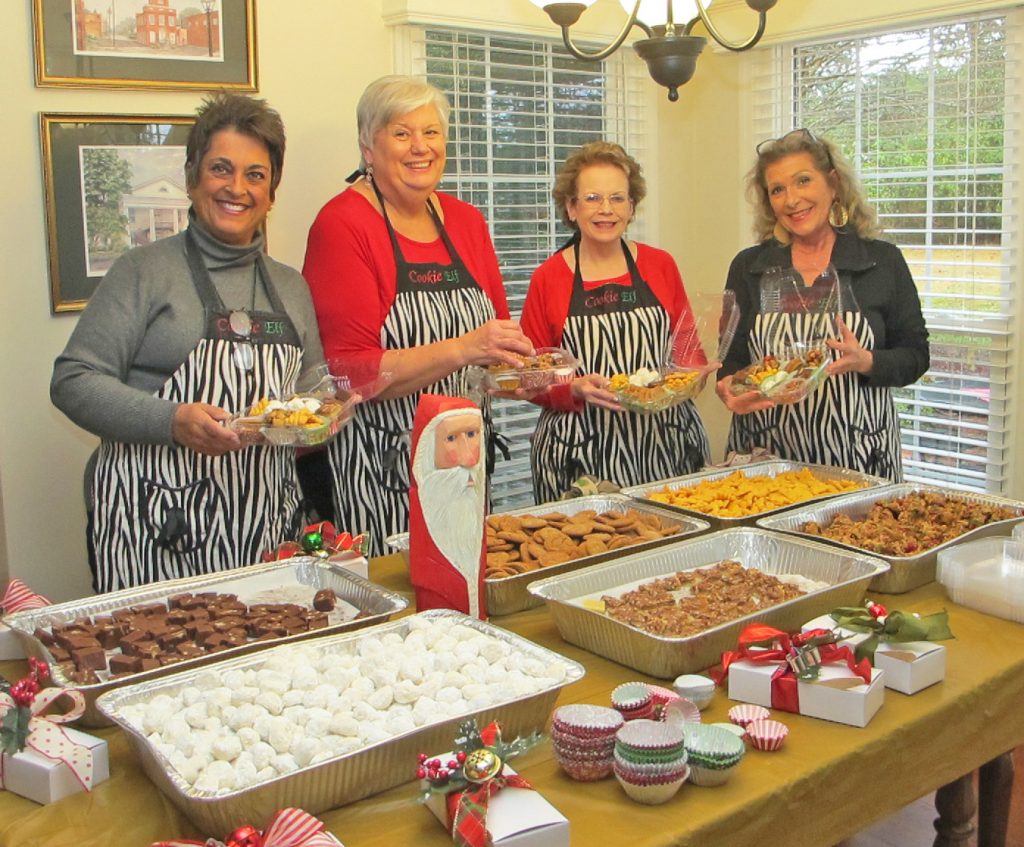 Santa's helpers, the Winnsboro-Blythewood-Ridgeway Cookie Elves, were at their station doing their job again this year to bring cheer to area seniors and shut-ins. For the 11th year, donning matching aprons, the elves, shown above, from left, Beth Collins, Chief Elf Norma Branham, Jan Gregory, Phyllis Gutierrez and Barbara Ball (not shown) met the Sunday before Christmas in Branham's kitchen to fill about 80 gift boxes with seven varieties of homemade cookies and fudge.
This week, their driver Eddie Branham and his delivery crew will deliver holiday cheer and the boxes of sweet treats well before Santa makes his appearance on Saturday.
Elves Terry Vickers and Denise Jones were not present this year.