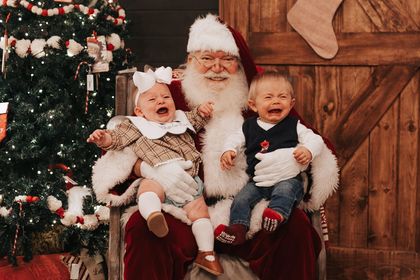 You better watch out, you better not cry, you better not pout, I'm tellin you why- Santa Claus is coming to town.
Congratulations to The Voice's 'Kids Meet Santa' winners: Charlee (8 months) and Parker (9 months) finished first with 260 votes (pictured above); Carter Jane (2.5) finished second with 235 votes (below left) and Brantley (18 months) placed third with 205 votes (below right).
The winners will receive $100 in gift certificates to area restaurants from Home Advantage Realty, located at 212 Main St. in Blythewood.
Contest voting ran online from Dec. 12 – Dec. 19.