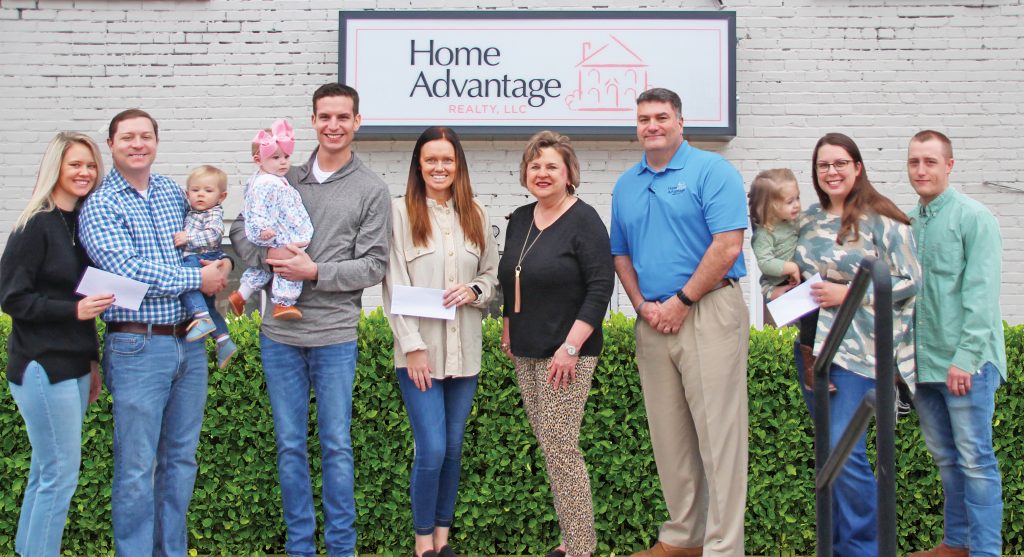 BLYTHEWOOD – Last week, The Voice announced the winners of its annual Kids Meet Santa contest. Sponsor of the contest was the Home Advantage Realty office in Blythewood.
On Monday, Cynthia Black, office administrator for the Blythewood office, and realtor Jimmy Martin, both in the center, presented each of those winners with a $25 gift certificate to a Blythewood restaurant. 
There were two first place winners, from left: Stephanie and Daniel Cleveland (holding Parker, 9 mo.) and Karsten and Courtnee Jarvis (holding Charlee, 8 mo.) On the right, second place winner Carter Jane Mock (2.5 years) is shown with her parents Casey and Douglas Mock. Not pictured is third place winner Cheyenne Leigh Edwards and son Brantley (18 mo.). The Home Advantage Realty office is located at 212 Main Street in downtown Blythewood.