WINNSBORO – Last week, under warm, sunny skies, the Bethel ARP cemetery in Winnsboro became one of 3,164 cemeteries across the county – and the first in Fairfield County – to honor America's veterans, especially its fallen veterans, through the Wreaths Across America Day ceremony. Some of those veterans served in time of war, while others wore the uniform ready to defend their nation and its freedoms on a moment's notice.
Spearheaded by the Thomas Woodward Chapter of the Daughters of the American Revolution with the support of the Bethel ARP Church, the event was largely organized by Penny Renwick whose father was killed in action in Vietnam when she was just two years old.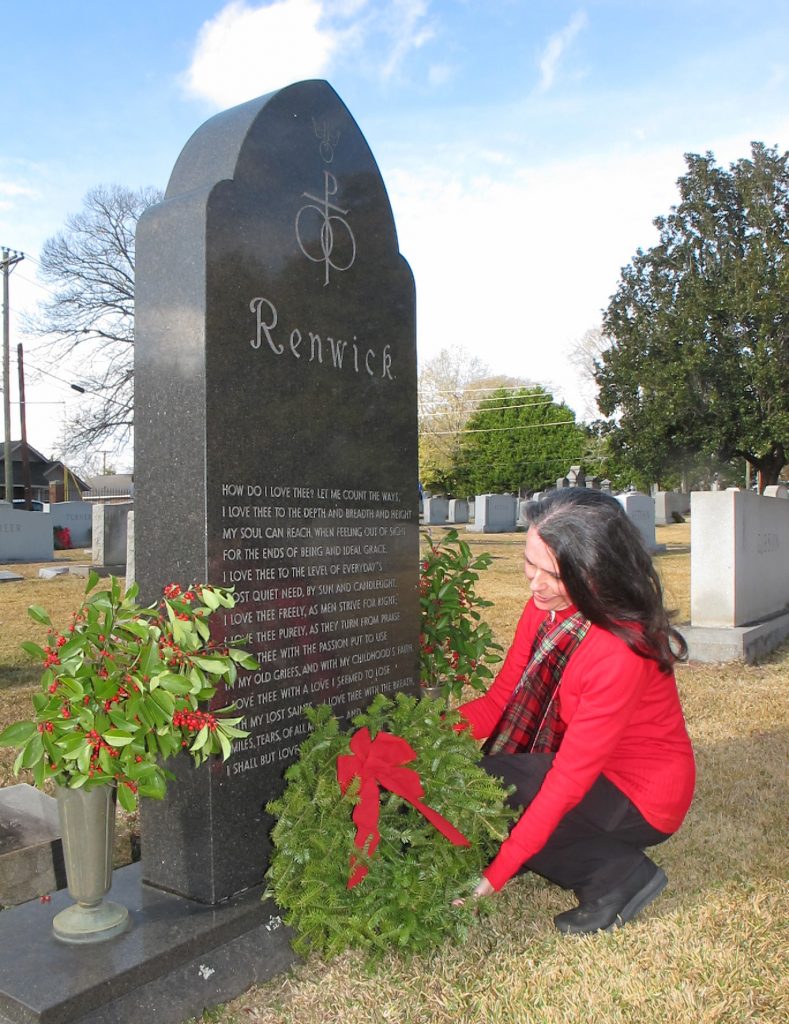 About 75 people attended the sometimes emotional 30-minute ceremony. The natural green wreaths with bright Christmas red bows placed on easels and around the base of the spire of a tomb of a fallen Fairfield soldier, were in stark contrast to the somber palette of grey head and foot grave stones.
"Today, we are here to remember the fallen, to honor those who have served and are currently serving as well as their families, and to teach the next generation the value of freedom." Renwick told the crowd who stood before her in the cemetery.
She and Rev. James McManus pastor of the Bethel ARP church, then read the roll call of remembrance by laying a wreath for each branch of the armed forces – the Army, Navy, United States Marine Corps, Air Force and Coast Guard – and reading aloud the names of those veterans who are buried in Fairfield County.
There was a moment of silence for not only the fallen who were returned home and buried beneath American soil, but for those who were buried in American cemeteries overseas, prisoners of war, those missing in action and those who have served and are serving today.
After closing remarks, the benediction and the retiring of the colors, members of the audience placed wreaths on the grave stones of loved ones. Others in the crowd placed wreaths on those graves for whom no family members were present.
Following the ceremony, Renwick told The Voice that she was already planning for the event next year.
"It was a wonderful day," Renwick said. "So many of those here said they hope the event will continue."