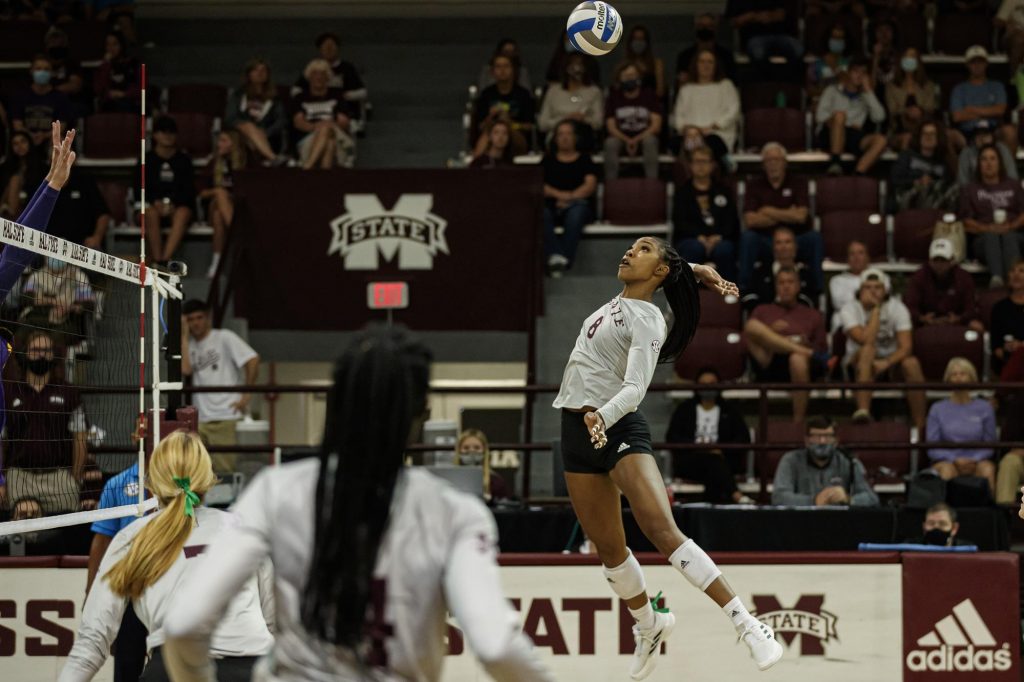 STARKVILLE – Gabby Waden set out to expand her volleyball career at a Southeastern Conference school not known for success on the court.
Four years later, the former Blythewood High School standout has ticked off all of her personal goals, and helped forge the Mississippi State volleyball team into both a perennial contender for the SEC championship and likely a regular pick for the NCAA tournament every year.
"I will be honest with you in talking about my commitment to Mississippi State," Waden said. "I knew that I was going into a program that wasn't so much of a winning team as far as SEC conference games went. We went in for the long haul, and it meant with different players coming in and all of us working hard."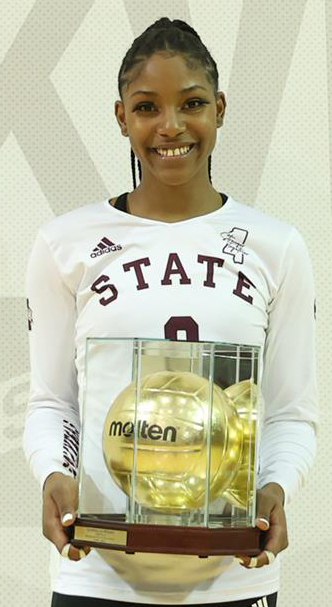 That hard work resulted in the Bulldogs, led by seventh-year head coach Julie Darty Dennis, compiling a 25-6 overall record, a 16-2 run in SEC competition that was good for second place behind league champion Kentucky.
Mississippi State also earned its first trip to the NCAA Volleyball tournament in the team's 46-year history. Hawaii ousted the Bulldogs in the first round, but the progress the Bulldogs made this year is notable.
"We've done a lot of things this year that we've been working on for a long time," Waden said. "In my freshman year we had a conversation as to what we would like to have happen in our senior year, and it happened just like that. It took a lot of time, a lot of sacrifice and hard work, but we ultimately made the tournament. This year will be one to remember."
Individually, it was Waden's best year on the court to date. She led the Bulldogs in almost every offensive category this season, including team high 429 kills and an average of 3.43 kills per set and a .328 attacking average. She totaled 97 blocks on the year and was second on the team with a .78 blocks-per-set average.
On the season, she accounted for 479.5 points and 3.84 points per set.
"This was definitely the year in which you see the fruits of your labor," she said.
Those statistics merited her being named to the All-SEC team for the second straight season, named to the South All-Region team for the second straight year along with teammate Lilly Gunter, and named as an Honorable Mention All-American by the American Volleyball Coaches Association.
Now that Waden has graduated with a degree in communications, she turns toward her additional year of eligibility, and a start at her masters degree work in Sports Management.
"I've talked to my advisor many times, and it's going to be harder," she said. "I'm going to need additional help from my classmates and teammates, it's going to be different."
Yet, noting Waden's determination and efforts in the classroom as well as on the court, the expectations and the results will likely be similar, albeit next-level.
"I always take the offseason to think about performance on the court and how to be a better teammate and team leader," she said. "In the offseason I think about the things I wasn't really good at, and start thinking about different opportunities where I can set new personal goals and work on reaching those personal goals as well as the rest of our goals as a team."
Those goals are to repeat the successes of 2021, and at least go one game further into the NCAAs.
"One thing that stands out is our consistency of our players. We're losing at least four but when you lose, you always gain," she said. "Another thing that stands out is experience. We have a lot of players who are going to work hard to get better this year and we're going to have great younger players join us. We're in a great position to focus on winning the conference as well as making the tournament."