COLUMBIA – Westwood girls tallied their first region win in their first region game of the season last Friday at AC Flora.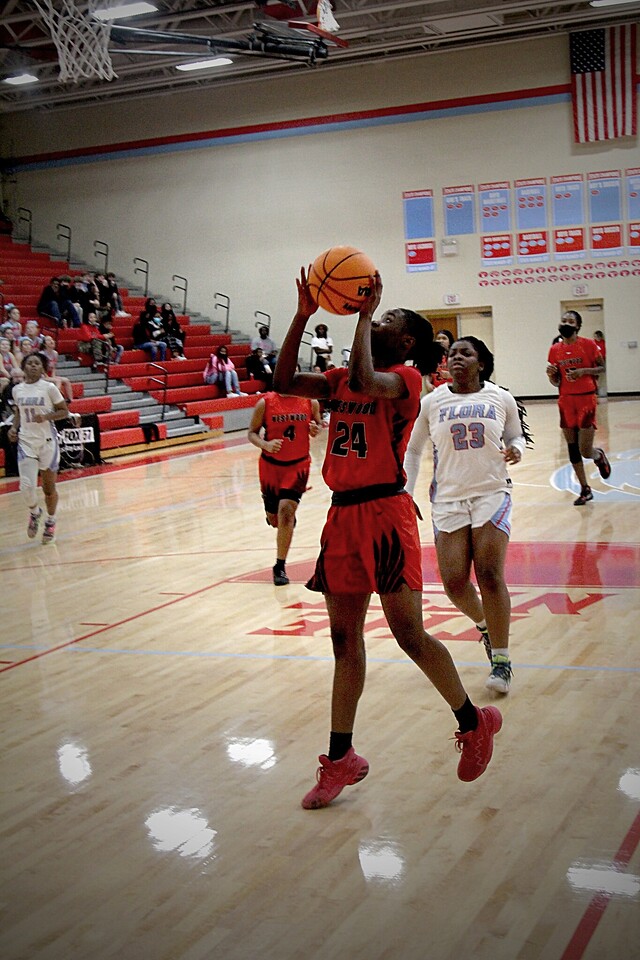 Down 10-12 after a quarter, the Redhawks locked down on defense, holding the Falcons to only two points in the second. Westwood held a 24-14 lead at the half.
The Redhawks emerged stronger in the second half, holding off Flora 17-11 in the third quarter and 16-14 in the fourth to handily take the 57-39 win.
Jessica Woods put up 27 points in the win over Flora. Makiah Thompson added 12. Raven Johnson had 11 points and 10 rebounds. Korletta Daniels added 7 points and Thamia Davis had one.
The win bumps Westwood to 9-6 on the year.
The Redhawks' game against the Demons on Jan. 11 was cancelled because of Lugoff-Elgin on Covid protocol. They are scheduled to play at Dreher on Friday in a region contest, at Lower Richland on Saturday, and will host Irmo on Jan. 18 for another region game.