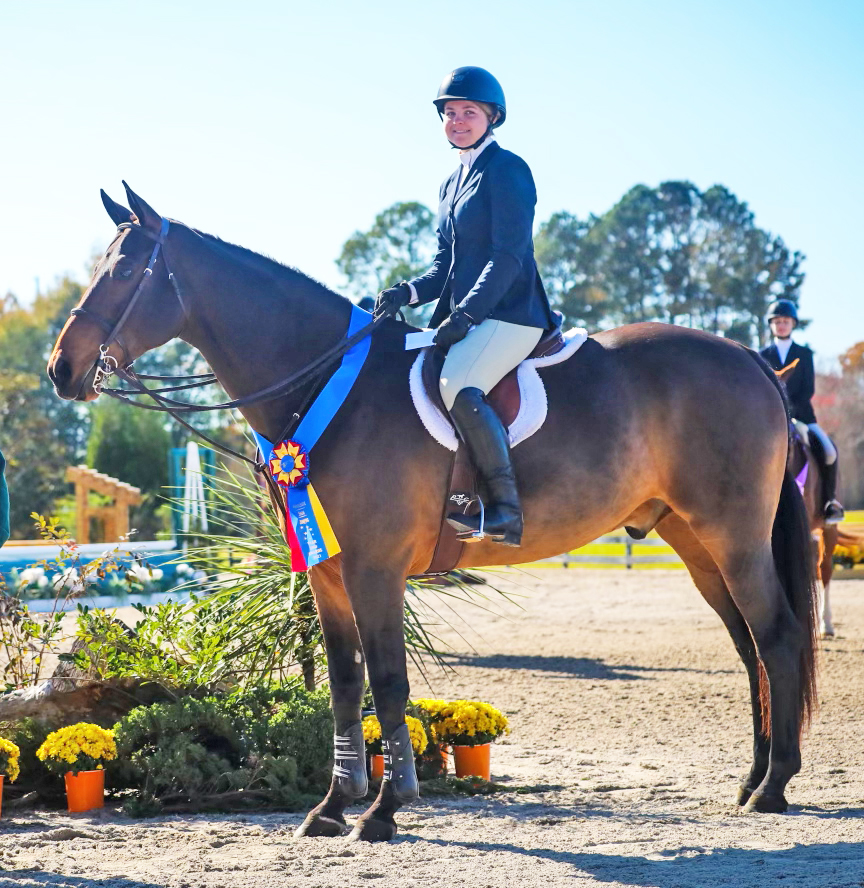 BLYTHEWOOD – Last month Blythewood equestrian Kendall Stevens was named the newest EQUUS Foundation junior athlete. In that role, Stevens, 15, will help promote EQUUS' horse protection mission as an equestrian and horse lover.
"I am so proud of Kendall for being selected as a Junior athlete for the Equus Foundation," said her trainer, Melinda Gates of Crescent Hill Farm. "She now has a platform to promote to other riders, especially junior riders, that the welfare of their horses are their responsibility."
EQUUS Junior Athletes are young equestrians who demonstrate that success is measured not only by winning but by making the quality of life of their equine partners paramount.
"It's such a big deal for me to have a bond with my horses and keep them happy, loved, and healthy as much as possible," Stevens said. "After all, they do so much for us, and they are our best friends and partners all in one. I'm happy to lend my name to support the EQUUS Foundation as a junior athlete."
Riding since she was nine years old Kendall competes in the hunter ring on several South Carolina and North Carolina circuits, and is the 2021 Progressive Show Jumping (PSJ) Medal Finals winner and the CEC Medal Finals winner. Her horse, Westin, is a 13-year-old 16.3 hands Hanovarian Warmblood. She also owns Quicksilber, a Zangershide Warmblood that is currently leased to another rider.
"The EQUUS Foundation is the only national charity in the United States 100% dedicated to ensuring the welfare of America's horses and fostering the horse-human bond.
Learn more about EQUUS today at, https://www.equusfoundation.org/give/donate-form.php