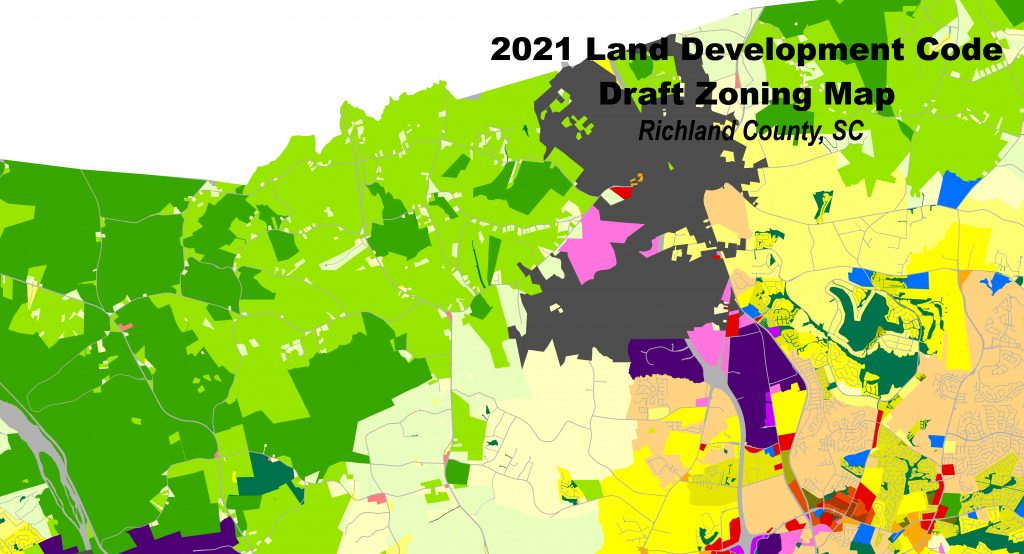 BLYTHEWOOD – Residents in the unincorporated areas of 29016 (outside the Blythewood town limits) will have a chance next week to speak out for or against their property being rezoned by Richland County Council.
The rezoning effort by Richland County is part of its newly revised Land Development Code (LDC). The LDC was adopted by County Council last fall, but any changes to zoning must come through the planning commission and council must vote on them.
The Richland County Planning Commission will hold a public hearing on the proposed rezoning issue at 3 p.m., Monday, March 7 at the county building, 2020 Hampton Street, in Columbia.
A notice was sent to county residents last month saying the new zoning classification assignments will go before the Richland County Planning Commission for a recommendation on Monday, March 7, but Richland County Zoning Director Geonardo Price told The Voice last week that the county has, instead, decided to use the March 7 Planning Commission meeting to hear from residents as to whether or not they want the new zoning designation for their area. He said no votes will be taken on the issue on Monday, March 7.
"We're going to push the Planning Commission vote back to April 4, which will give the public time to be heard by the commission before commissioners' vote," Price said.
According to the notice mailed to residents, the revised LDC applies to all property located within unincorporated Richland County. The county has created a new zoning map as part of the LDC which can be viewed by going to https://bit.lyRCGovPlanning, then clicking on the different sections of the county.
Under the revised LDC, the Rimer Pond Road area – and stretching north and east – which is now zoned Rural (RU), will be rezoned to Residential 2 (R2).
The Residential 2 District provides lands primarily for low- to moderate-intensity residential development. Minimum lot widths will be 50 feet. Side yard setbacks will be allowed at 10 feet unless modified in accordance with Sec. 26-3.1(f)(4), zero lot line development.
More information will be posted on the Rimer Pond Road Facebook page: Keep it Rural.
To speak at the public hearing on Monday, residents must arrive at the meeting a few minutes early and sign in to speak.