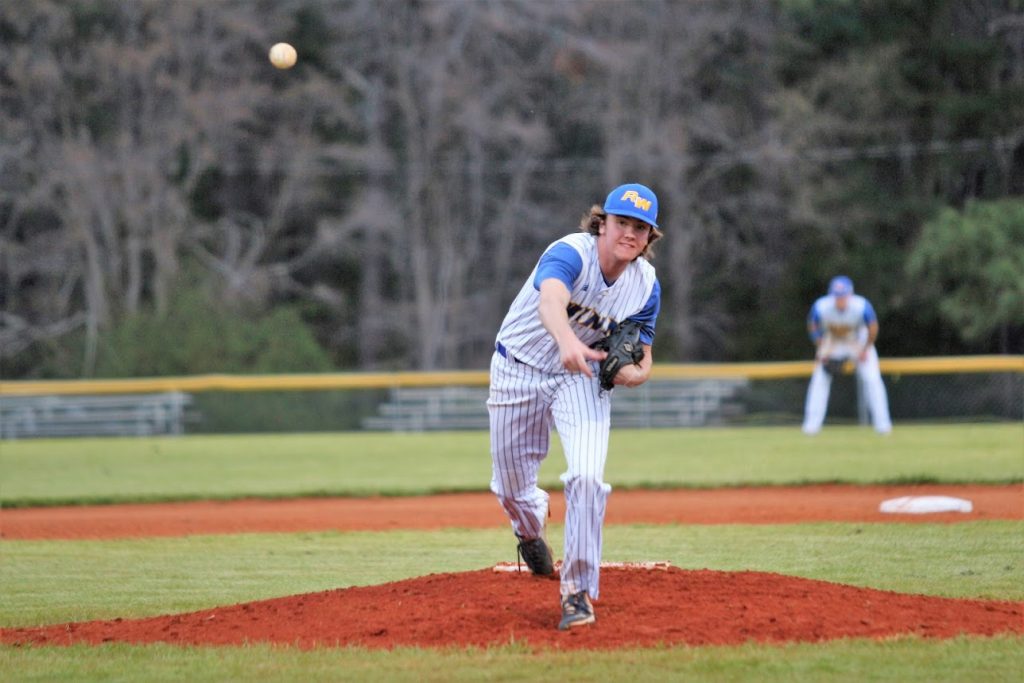 WINNSBORO – Richard Winn senior Berry Bonds pitched a two-hitter in six innings on the mound to get the W in the Eagles' first region diamond duel of the young season. Tuesday's 8-0 shutout victory over the visiting Laurens Crusaders boosted the team's overall record to 4-0-1 and 1-0 in region play.
Bonds faced 22 batters, struck out nine, and walked two before Rob Wilson came in to relieve him in the top of the seventh. Wilson struck out two of the four batters he faced.
The Eagles produced six runs on RBIs from Brian King, Ethan Steward, and Jacob Chaisson and two singles by Austin Lancaster and King to go up 6-0 in the bottom of the second. The inning began with King reaching first on one of two Crusader errors. Nine batters later, King's center field fly ball hit was off Laurens' reliever Robertson. Crusader starting pitcher Kyle Thompson allowed four walks in the second.
Lancaster led off the sixth with his third hit in three at-bats. King followed Lancaster with his third single, and teammate Landon Caulder also got a base hit to help the Eagles tack on two more runs for Richard Winn.
The senior duo of Lancaster and King accounted for six of the team's nine total hits. King also collected 2 RBIs. In addition to Caulder's hit, B Baker had a single and a stolen base, and Miller Stuck got the only multiple base hit (2B) of the game.
"We were glad to get that first region win of the season," head coach Paul Brigman said. "Berry Bonds was just about perfect on the mound for us. He was in control of every at bat and only gave up 1 run over his 6 innings of work. Rob Wilson gave us a strong inning to finish it up.
"I thought we did a good job of taking advantage of walks and errors offensively tonight. We are still working on getting our bats going. We know it's still early in the season so we feel confident that we will hit it better as we continue on through the season."
The Eagles will start a 3-game road schedule on Friday at King Academy in Batesburg, at Wardlaw Academy in Johnston on Monday, and at Camden Military on Wednesday before returning to Billy Ladd Field on Friday, March 25, to host Newberry Academy.
LAURENS – 0-0-0-0-0-0-0 – 0, 2, 3
RWA – 0-6-0-0-0-2-X – 8, 9 0
WP: Berry Bonds. LP: Thompson
HITTERS: L – Carroll 1-3; Bell 1-2. RW– Baker 1-3; Lancaster 3-3; King 3-4; Caulder 1-2; Stuck 1-3 (2B).