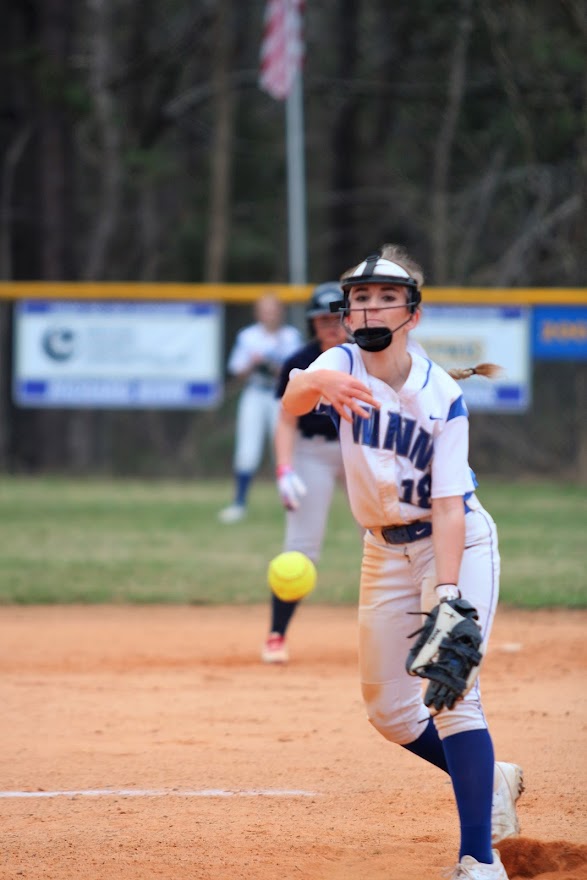 WINNSBORO – In their first appearance back on the diamond in two years, the Richard Winn Lady Eagles got the 2022 season off to a good start with a 8-6 victory over Laurens Academy. The Eagles have not fielded a varsity team since Covid put a halt to their season early in 2020.
First year varsity basketball coach Emily McElveen took over the softball coaching reins. She is assisted by Jeff Spires.
Both teams went three up, three down in the first inning. The Lady Eagles got on the scoreboard first in the bottom of the second inning when leadoff batter Samantha Wilkes drew a walk and was driven home by Caroline Tolbert's right field single RBI.
Seniors Mikaela Miller (2B) and Wilkes got the hitting started in the third to help score four runs and lead the game 5-0 going into the top of the fourth.
Laurens answered back with three runs in the fourth, but the Eagles scored one more to retain the 6-3 lead.
The Crusaders continued to chip away at RWA's lead in the top of the fifth to tie the game at 6-6 but were unable to cross the plate in the final two innings. Eagle Abby Rawl scored the go ahead run in the bottom of the fifth. The insurance run came as an RBI triple off the bat of 8th grader Langley Thompson to score Miller in the sixth. RWA's solid infield defense held off the Crusaders, late charge and allowed the Eagles to claim the victory.
Wilkes struck out five batters and got the win on the mound for the Lady Eagles. Olivia Huck took the loss for Laurens.
The team will be on the road for the next two games against region opponents King (Fri.) and Wardlaw (Mon.). Due to weather conditions over the past two weeks, several games are being rescheduled