A loving wife, mother, grandmother, great-grandmother, sister, aunt and friend. Mrs. Mary Virginia Craig Mack (Gin) affectionately known as Nana, was called home by God to receive her wings the morning of March 16, 2022. She answered the Master's call and departed this life after 83 years on this earthly journey. Gin was born on March 3, 1939 in Fairfield County, South Carolina to the late Mr. and Mrs. Edward Craig and Julia Mae Kelly Craig.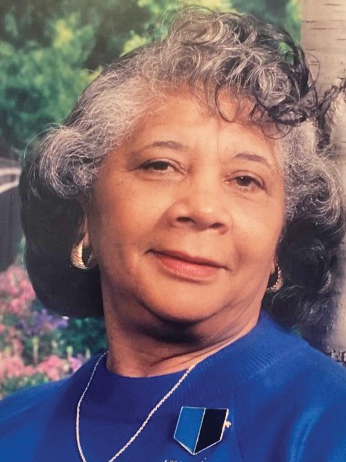 Gin devoted her life to Christ at an early age. After later marrying the love of her life, Mr. Preston Mack Jr. she continued her Christian journey, and was a devoted life member of Zion Hopewell Baptist Church where she served faithfully as a mother leader and as a member of the Senior Choir. She also served on the Kitchen Committee and the Missionary Board. She was known to everyone for her show stopping fabulously, fashionable, beautiful hats!
Gin was a devoted homemaker, until her youngest child started school. She began her career with the Fairfield County School System as a Parent Educator, where she continued working as a kindergarten assistant dedicating over 30 years to the students of the Fairfield County School District until her retirement. She loved and nurtured all of her students like they were her own children and developed cherished lifelong friendships with their families.
Upon retiring, Gin devoted her time volunteering at the local Food Bank. She was instrumental in advocating to local African-American churches the importance of contributing monthly to the local Food Bank. Gin enjoyed fellowshipping with her fellow seniors at both the Council of Aging and the Fairfield County Recreation Commission. Whether it was calling bingo games or going to the movies, participating in their activities was a highlight of her day.
in leaves a legacy of love with her supportive husband of 63 years, Preston Mack Jr.; five devoted children, Stanley (Vernelle) Craig, Preston R. "Beannie" Mack, Janice Mack McGriff, Jacqueline (George) Ward, and Donald (Cassandra) Mack; 6 cherished grandchildren, Ashlee (Eddie) Mack-Gadson, Jennifer La-Janice McGriff, Eric DeAndre Mack, Donesha Sheniya Mack, Mary-Frances Mackenzie Ward, and Kellee Synclair Craig; 2 great-grandchildren Ashlyn Kaylee Mack and Kaydence Mariah Mack; her devoted baby sister Margie Craig Sturdivant of Temple Hill Maryland, her brother Michael Craig of Columbia, SC; daughter-in-law Kimberly Craig; brother-in-law Edward Mack; a host of nieces, nephews, and many loving family members and cherished friends, all of whom will miss her dearly. Gin is preceded in death by her sister Dorothy "Dot" Watkins; five brothers Thomas Craig, John Henry Craig, Marvin Craig, James Robert Craig, John Scott; and her loving son Kelly Germaine Craig.
In lieu of flowers, the family requests donations be sent to the Kelly Craig Legacy Scholarship. The link to donate to the Kelly Craig Legacy Scholarship can be found at www.fcsded.org.