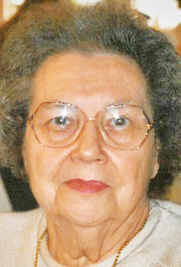 BLYTHEWOOD – Patricia Ballentine Frick, 92, of Blythewood, died Saturday, March 5, 2022.  Born October 6, 1929, in Blythewood, SC, she was a daughter of the late Herbert J. Ballentine and Autumn Turnipseed Ballentine. Mrs. Frick was a graduate of Blythewood High School and earned her Bachelor of Science degree in education from Winthrop University in 1951.  Until her retirement in 1995, she taught elementary school in the Fairfield County Public School System for 34 years. Mrs. Frick received the award, "Who's Who in American Education" for the 1989-1990 school year.   She was a lifetime member of Beulah United Methodist Church in Blythewood, where she sang in the choir and faithfully served on many church committees throughout the years.  Mrs. Frick will be remembered as a loving wife, as well as a devoted mother and grandmother. 
Survivors include her son, William E.R. "Billy" Frick, Jr. (Peggy) of Blythewood; daughter, Patricia "Patsy" F. Simpson of Blythewood; grandchildren, Maria R. Simpson of Knoxville, TN, Michelle S. Frick of Blythewood, and John W. Frick (Rachel) of Blythewood. In addition to her parents, she was preceded in death by her husband of 58 years, William E.R. "Bill" Frick, Sr.
The funeral service for Mrs. Frick will be held at 2 o'clock, Tuesday, March 8th at Beulah United Methodist Church. Burial will follow in the church cemetery.
The family will receive friends from 6 until 8 o'clock Monday evening at Shives Funeral Home, Trenholm Road Chapel, 7600 Trenholm Road Ext., Columbia, SC, and prior to the funeral service at the church beginning at 1 o'clock.
Memorials may be sent to Beulah United Methodist Church, 8564 Winnsboro Road, Blythewood, SC 29016.
Memories and condolences may be shared at ShivesFuneralHome.com.