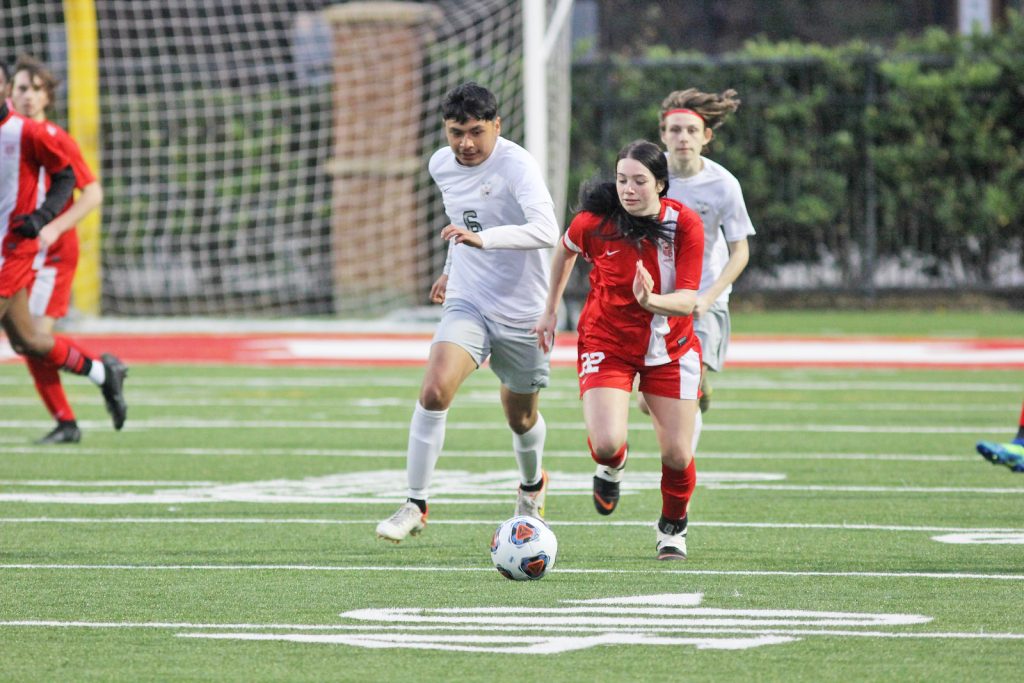 BLYTHEWOOD – Not only did Westwood soccer pick up a win over White Knoll last Thursday, a goal by senior Kaylee Damsen made school history. Damsen scored Westwood's first ever female goal on a boys team, and she did it within the first 15 seconds of the game.
Westwood put in two more goals in the first half and added one in the second to defeat White Knoll 4-1. Senior Zyere Lee had two goals and Yonis Ramos had one. Elujah Burgess had two assists; Kayne Curry and Ramos each had one.
Senior Seth Rivera had three saves in the win.
The Redhawks traveled to Prosperity on Tuesday for a non-conference game against Mid-Carolina. Westwood trailed 1022 at the half. Both teams scored in the second half, and the Redhawks dropped the game 2-3.
Westwood is set to travel to Richland Northeast tonight for their first region match of the season. They face more region opponents next week as they travel to A.C. Flora on Tuesday before returning to host Lugoff-Elgin on Thursday.