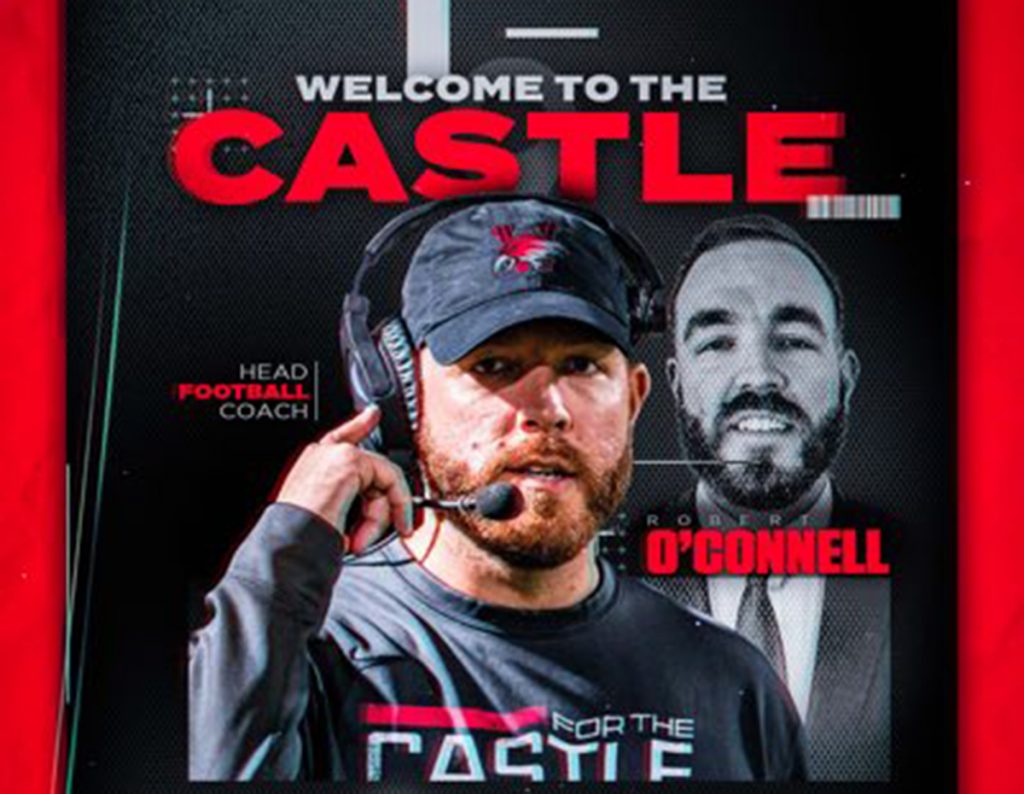 BLYTHEWOOD – Westwood High School announced on Wednesday that Robert O'Connell will be the Redhawks' new head football coach, effective July 1, 2022.
O'Connell succeeds three-year coach Matt Quinn, who accepted the head football position at North Augusta High School.
"I could not be more excited to join a school and community with the commitment to excellence, rich traditions, and unrivaled pride and passion of Westwood High School," O'Connell said in a press release on Wednesday.
"I am fully committed to teaching, developing and graduating elite student-athletes, winning championships and working together with our administration, parents, and community to make Westwood the premier location for high school football in the country. Our potential is unlimited, and I cannot wait to get started," he stated.
"Coach O'Connell is a winner, in every sense of the word," Principal Robert Jackson said in the press release. "He is known for his character, humility, work ethic, skill set and passion for education… it's easy to see why he's right sized for Westwood High School."
O'Connell currently serves as the Defensive Coordinator, Assistant Head Coach and Assistant Athletic Director at Ridge View High School.
Previously, O'Connell served as head coach at Richard Winn Academy in Winnsboro where his 2016 team ended the season just two wins short of a state title. Following his stint at with the Eagles, O'Connell served as Offensive Coordinator at Irmo High School, Defensive Coordinator at Wilson High School and a defensive assistant at Wofford College.
O'Connell holds a bachelor's degree in General Studies from Charter Oak State College and holds a South Carolina teaching certificate for Social Studies (grades 9-12). He is married to India O'Connell and they have one son, RJ.