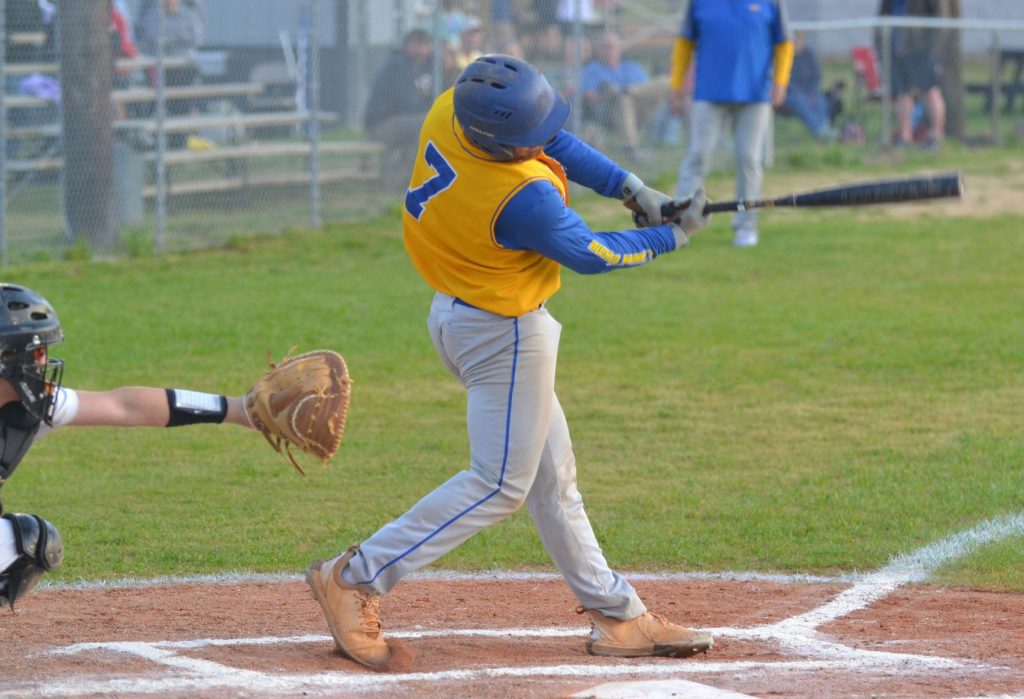 EDGEFIELD – Behind junior Landon Caulder's stellar pitching performance, the Richard Winn Eagles defeated the Wardlaw Patriots in a shutout 11-0 region contest on Monday in Johnston. The Eagles racked up 11 runs on 12 hits in the shortened five inning game.
Three Eagles, Austin Lancaster, Jacob Chaisson, and Rob Wilson, lead the offense with two hits apiece.
Wilson got the scoring started in the first inning with a line drive single to left field to score Chaisson who reached on a walk. The Eagles went on to plate two more runs in the first to go up 3-0.
After a three and out second inning, Wilson scored on a wild pitch to put the Eagles 4-0 in the third.
Miller Stuck got the bats going in the fourth with a line drive, two out single to center field. He stole second and advanced to third on a wild pitch. Stuck scored on a fly ball single off the bat of B Baker. Baker stole second and went on to score on a throwing error. The Eagles boosted their lead to 6-0.
Patriot batter J. Smoak led off the bottom of the fourth with a double to give the Wardlaw team an offensive boost, but Lancaster quickly helped foil the Patriot's hope of a productive inning by throwing out and picking off two of the next three batters.
 Before the Patriots could record the first putout in the top of the fifth, RWAs first five batters got three singles (Wilson, Caulder, and Lawson Wade), a double (King), and a triple (Steward) to score four more runs. Steward scored the 11th and final run on Miller Stuck's sacrifice fly.
The Patriot batters went down one-two-three in the bottom of five to end the game.
Caulder faced 20 batters in his complete game shutout victory. He threw 73 pitches, 43 of them for strikes. Caulder walked two, gave up three hits, and struck out nine Patriot batters. Sturkie took the loss for the Patriots.
Richard Winn improved their overall record to 5-0-1 and 2-0 region. The Eagles were scheduled to travel to Camden Military on Wednesday and return home to face Newberry Academy on Friday at 6 p.m.
RICHARD WINN – 3-0-1-2-5-0-X – 11, 12, 2
WARDLAW – 0-0-0-0-0-X-X – 0, 3, 3
WP: Landon Caulder. LP: C Sturkie
HITTERS: W– Faust 1-2 (2B); Rosier 1-2; Smoak 1-2 (2B). RW– Baker 1-4; Chaisson 2-3; Lancaster 2-3; Wilson 2-4; King 1-2 (2B); Caulder 1-3; Wade 1-3; Steward 1-1 (3B); Stuck 1-3.