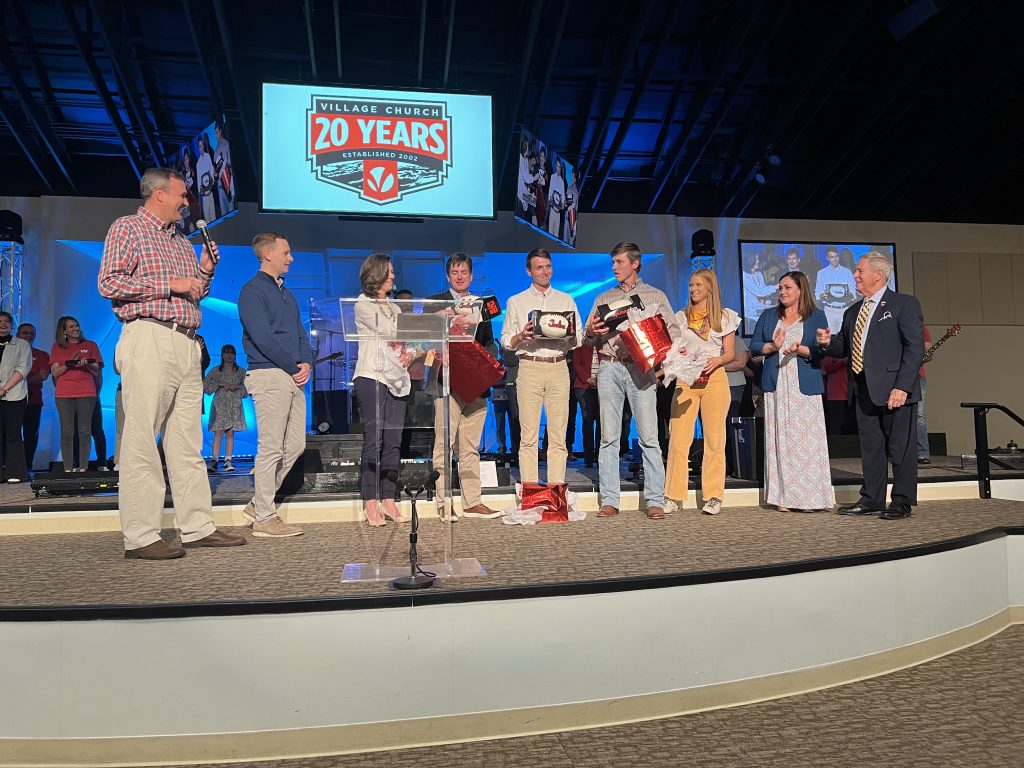 BLYTHEWOOD – The day was one of celebration for VillageChurch last Sunday. It was the 20th anniversary of the church's planting by Pastor Erick Estep, his wife Emily and their three young children. Today, it has over a thousand members.
And there were well over a thousand attendees at the two morning services and an evening service on Sunday. They came to worship and to wish the Esteps and the congregation well – friends of the church, family members, U. S. Rep. Joe Wilson and (virtually) Gov. Henry McMaster, Sen. Tim Scott, U.S. Rep. Ralph Norman and other political and local dignitaries.
There were also heartwarming and funny videos messages from members who have worked with the church from the beginning, talking about their journey and what the church has meant to them and their families.
During the second morning service there were seven baptisms. It was a full day with two sermons, lots of fellowship, the Blythewood Mayor presenting the Esteps with a proclamation, plaques and presents presented all around, and in every service the band played on as the congregation join in singing.
The third and final service of the day ended with a reception.