BLYTHEWOOD  -The Westwood softball team lost its third straight game Tuesday night, a 12-2 loss to Lugoff-Elgin in five innings.
The Demons put five runs on the board in the top of the first inning. The Redhawks got two runs back in the bottom of that inning, but Lugoff-Elgin added a run in the third and six more in the fourth to clinch the win.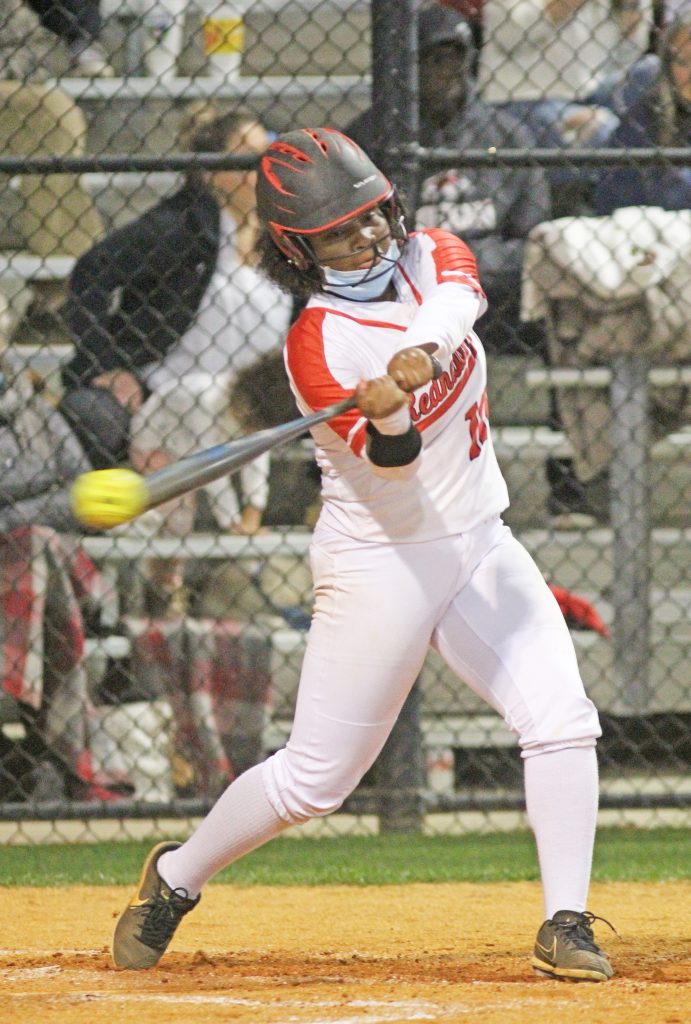 Mallory Branham got the win for the Demons (8-4, 3-0 Region 4-4A). She threw 4 1/3 innings and gave up both runs on three hits, striking out five and walking three.
Reece Pickett and Alexis Lee both went 3-for-3 with 2RBI. Pickett doubled. Branham and Haleigh Miranda each had a double and two hits. Lexie Stout homered and had two RBI.
Makayla Drakeford pitched five innings for the Redhawks and took the loss. Alivia Hodges went 2-for-3.
The Redhawks also fell 13-4 at A.C. Flora Thursday and lost 12-11 at River Bluff Friday when the Gators scored 5 runs in the bottom of the seventh to win.
Against the Falcons, Anna Graves went 2-for-3 and Azaria Belton, Farrah Burke both doubled. Tracie Harris had 2 RBI.
Against River Bluff, Harris doubled and and homered, Graves went 2-3 with a double, Olivia Burroughs had two hits, and Jada McConnell, Koreena Scott, and Taryn Jenkins all doubled. McConnell had four RBI.
Westwood (7-4) is at Lugoff-Elgin Friday
Flora – 3-2-0-2-3-0-3 — 13, 6, 0
WHS – 0-0-0-0-1-0-3 — 4, 5, 9
WP: G Lanford. LP: Anna Graves
Hitters: W –Anna Graves 2-3. Azaria Belton 2B. Farrah Burke 2B. Tracie Harris 2 RBI.
WHS – 0-0-4-1-0-6-0 — 11, 11, 3
RBHS – 0-0-3-1-3-5-X — 12, 16, 4
WP: Megan Lally. LP: Koreena Scott
Hitters: W – Anna Graves 2-3, 2B. Tracie Harris 2-4, 2B, HR. Olivia Borroughs 2-4. Jada McConnell 2B, 4 RBI. Koreena Scott 2B. Taryn Jenkins 2B.
L-E – 5-0-1-6-0-X-X — 12, 15, 3
WHS – 2-0-0-0-0-X-X — 2, 3, 5
WP: Mallory Branham. LP: Makayla Drakeford
Hitters: W – Alivia Hodges 2-3.