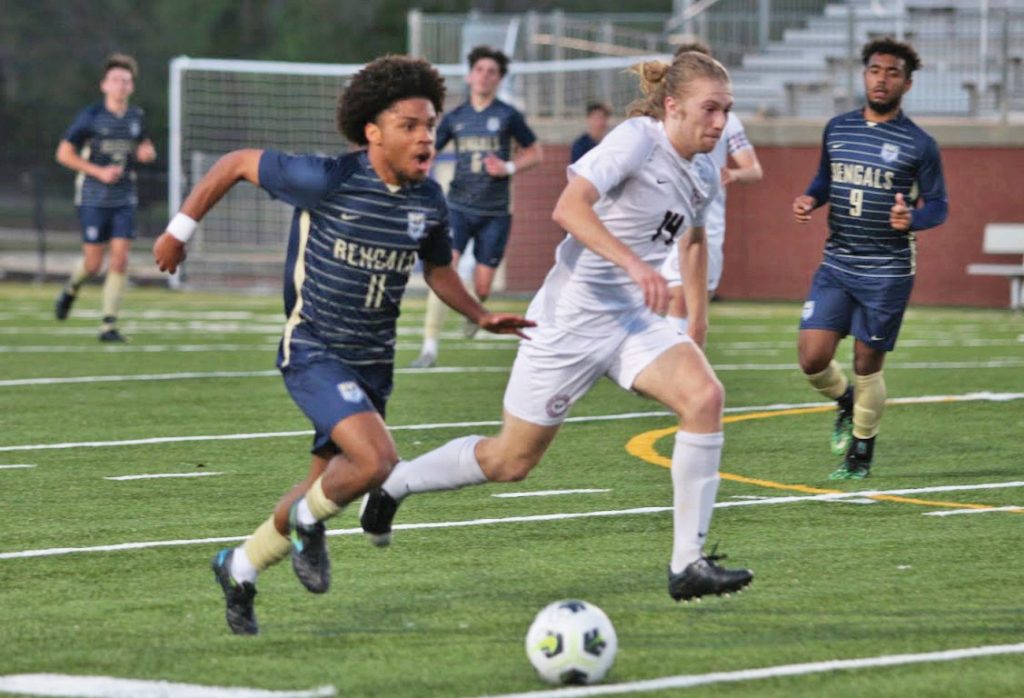 IRMO – After last Thursday's conference loss via a 4-2 shootout against Rock Hill, Blythewood soccer defeated Sumter and Ashley Ridge the Nike Palmetto Cup this week.
The Bengals shut out both opponents on Monday and Tuesday. Ryan Hart had two goals and Nathan Smith had one in Monday's 3-0 win over Sumter. Justin Ellis, Connor Jackson and Jace Griffin each had an assist.
In Tuesday's 4-0 win over Ashley Ridge, Hart had two goals again, Jackson and C Stewart had one each. Jackson and Hart were both credited with an assist. Minor Moran had one save against Sumter and five against Ashley Ridge.
The Bengals faced Cardinal Newman on Wednesday, but scores were not available at press time. The Bengals are currently 12-4-1 on the season and will face Spring Valley next Tuesday in Columbia.