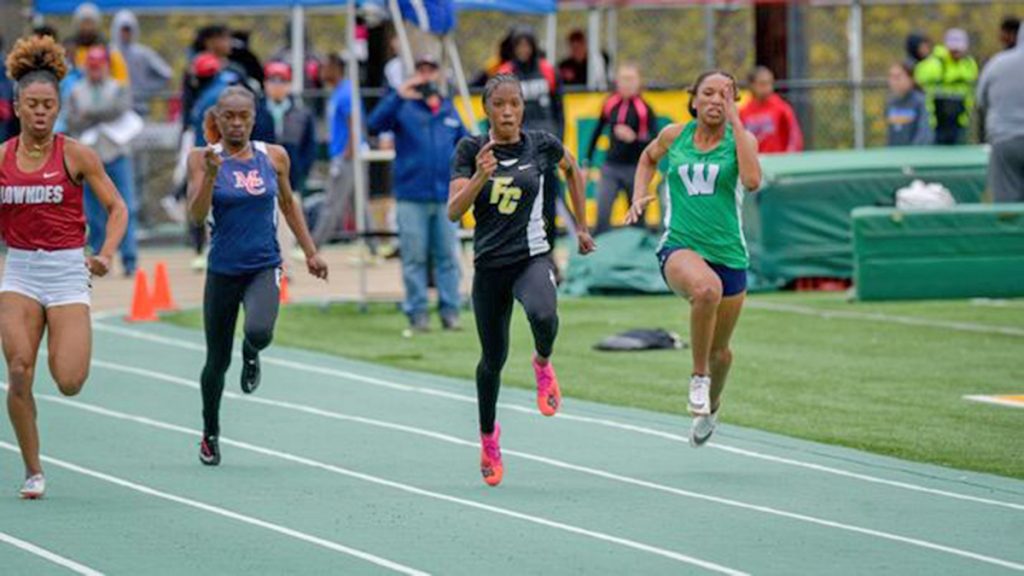 COLUMBIA – Fairfield Central's track and field teams each had a handful of season bests in the All American Track Classic at Spring Valley over the weekend. The Griffin girls tied for 20th place finish out of 60 teams;
A consistent highlight for the Griffin Girls, Sharmelle Holmes again notched two season-best times, both also person bests, for top-five finishes in the 100m and 200m dash finals.
Holmes's 11.89 time in the 100m put her in second place in the field, and she finished fifth in the 200m dash with a time of 24.82.
Kindal Bagley had a season-best and new PR with a 1:09.24 finish in the 400m dash finals. Tierra McDuffie and Gianna Rhodes both had PRs in the one mile run with times of 6:45.70 and 7:29.72 respectively.
The team's 4×100 relay team finished 26th overall. Holmes also finished 27th in long jump at 15-0. Tamerra English finished 19th in javelin at 80-9 and Tanisha English finished javelin in 35th at 56-2.
While the boys team did not have any top-15 finishers, six athletes and both the 4×100 and 4×800 relay teams had season best performances.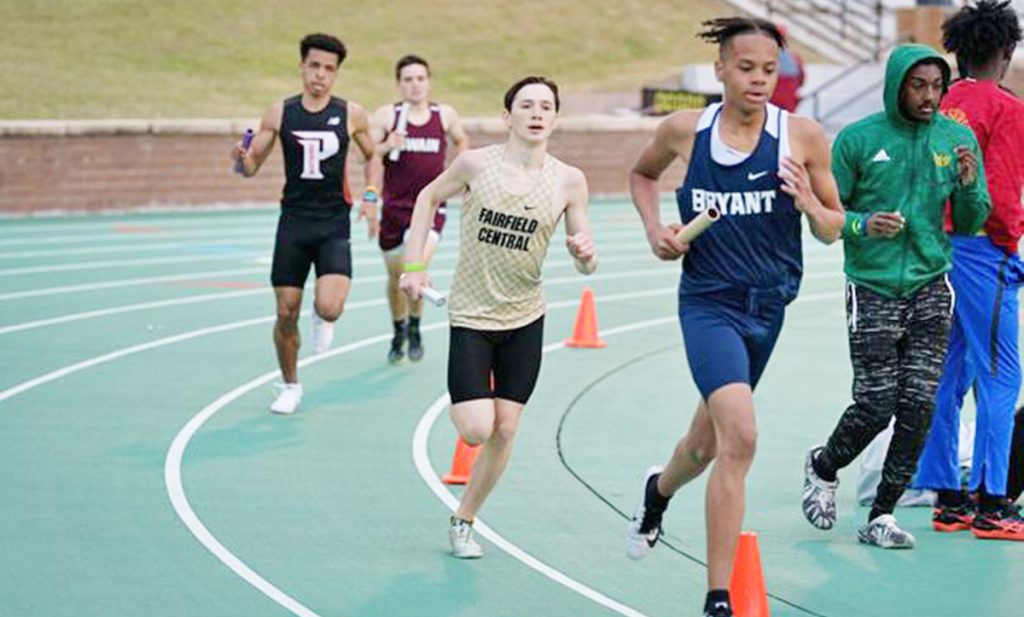 The 4x100m relay team finished in 17th place with a time of 44.52, and the 4×800 finished in 31st at 9:15.49.
The top individual finisher was Micaiah Chappell in the 400m hurdles. Chappell finished with a time of 1:15.76.
Christopher Jackson (25.05) had a season high time in the 200m dash prelims. Derek Cammon hit his season best time in the 800m run at 2:14.24. Hank White had his season best time in 800m at the Classic with a time of 2:18.24. Hank also had season-best times in the one mile run (5:20.38) and 3200m run (11:19.67).
Other runners with season-best times were Joshua Mosley (9:57.09) in the 3200m run and Krishi Patel (6:21.90) in the one mile run. Mosley had the highest individual finish for the Griffin boys on the day. Jai Boyd had a season-best in triple jump at 37-3.