CHESTER – Amber Nicole Harris, one of the two people charged with carjacking a Fairfield County woman and beating her to death last year was denied bond Friday by Judge Paul Burch.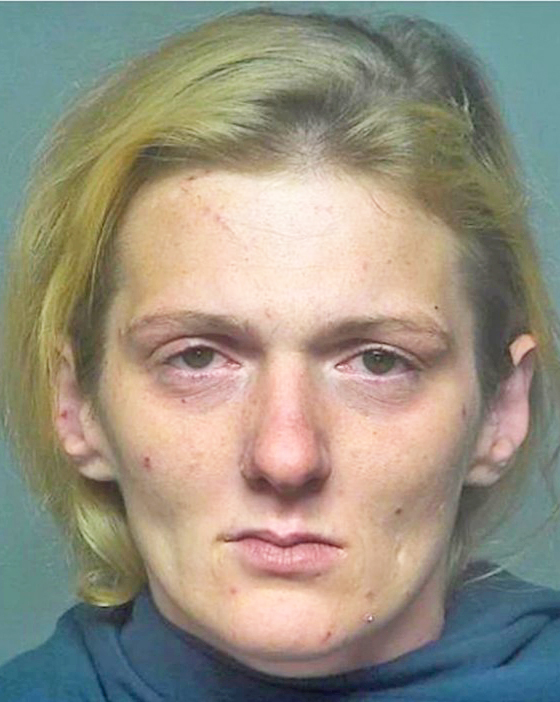 The body of Linda Robinson was spotted on the side of Carpenter Rd. last August. She'd left her Blackstock-area home a few hours beforehand to drive to the Chester Walmart pharmacy and pick up her husband's prescription. The incident that led to her death actually started out as a kind gesture as she saw someone on the side of the road experiencing car trouble, per Chester County Sheriff Max Dorsey.
They stayed in the car while she went inside for the medicine then there were "conversations that led her to drive" to Carpenter Rd. in the northern portion of Chester County. Specifics of Robinson's death were not released at the time, with Chester County Coroner Terry Tinker only noting that the woman suffered head trauma. More detail was offered in court Friday by Heather Weiss of the South Carolina Attorney General's Office.
According to Weiss, a witness saw Robinson's Blue Dodge Caravan with a woman "clinging to the side" before being throw off. Once her body was discovered it was determined that the 63-year-old grandmother had been beaten to death with a 2×4.
The van was found abandoned later on, but some evidence was left behind, including a receipt from a Dollar General. Store camera footage was pulled from the time of the sale and George Linward Faile was identified as the subject.
Law enforcement was able to determine that Harris was in a relationship with Faile, but she was initially not home when law enforcement went looking for her. She was eventually located. A search warrant was obtained and items belonging to Robinson, including medicine and a credit card, were found. Additionally, Harris' fingerprints were found inside Robinson's vehicle and on the 2×4 believed to have been used in beating her to death.
Harris has a long criminal record that includes larceny, public disorderly conduct, possession of meth, possession of marijuana, grand larceny and probation violation. She was, in fact, on probation at the time of Robinson's death and allegedly used the stolen vehicle to drive for a visit to her probation officer. Weiss said she has also gotten in trouble in jail since having been arrested.
"She has been given the opportunity to prove she can follow laws and rules of the state…she has shown she cannot do so," Weiss said.
Given her record and the brutal nature of this crime, Weiss said Harris was both a flight risk and threat to the community and asked for bond to be denied.
One member of Robinson's family spoke in court against bond being granted for Harris, that being the daughter-in-law of the victim, Catherine Robinson. Her entire family has lost a sense of security, she said and she wept as she talked about the pain her young child has felt in losing a grandmother. She has struggled with trying to explain the evils of the world to him, she said.
Harris was represented by Geoffrey Dunn of the public defender's office. While he acknowledged her criminal past, he said it was not one filled with violent crime.
"What it truly reflected was someone struggling with drug addiction," he said. "She has no means to flee if granted bond, is a lifelong county resident and her parents and three children live in Chester County," Dunn said.
People are entitled to bonds, he said, and he requested a reasonable one in this case, allowing that a high bond would essentially be no bond at all given her limited ability to pay.
Burch described Harris' record as "quite lengthy" and made mention of the fact that Harris was out on bond at the time this alleged incident took place. With that being the case, he denied the bond request.
Weiss said she hoped to get the case on the docket by the end of the year.