BLYTHEWOOD – A man who doused a woman with gasoline and set her on fire was arrested in Blythewood on March 22.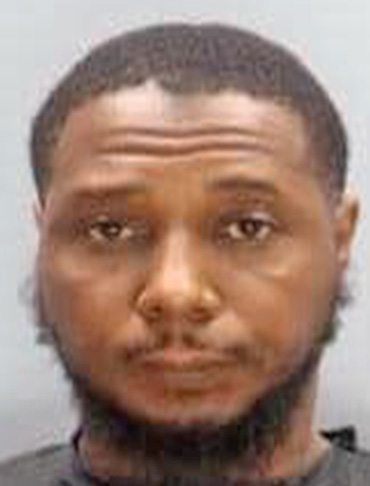 According to Lott, 41-year-old Keitrick Stevenson was arrested without incident at a home in Blythewood Tuesday morning by the Midlands Gang Fugitive Task Force and Richland County Sheriff's Department's Special Response Team.
"I've seen a lot of bad things, but this was one of the most horrific crimes I've seen against a person," Sheriff Lott said in a news conference, calling the crime one of the worse he had seen in his career and that Stevenson was an extremely violent repeat offender.
"Mr. Stevenson is not new to us. We arrested him in 2006 for stabbing a man to death. He plead to manslaughter charges, spent eight years in jail and got out only to try and kill again," Lott said. "We've also arrested him on drug and weapons charges, resisting arrest…all the way back to l997."
The victim was with a group of people outside a home on Prescott Road when Stevenson approached with a plastic pitcher of gasoline. He then threw the gasoline on the victim, who ran away. As she ran, Stevenson threw several matches on her, finally catching her on fire when she fell down.
The woman was transported to a local hospital and then to a burn center.
"His intent was to destroy this woman's life," Lott said. "She's still alive and still struggling. She's burned badly." he said.
Lott praised his investigative team for their work in locating the store where the plastic pitcher and matches were purchased by Stevenson
"They were able to determine that he purchased the pitcher and the matches at a nearby Family Dollar store earlier that same day," Lott said.
Stevenson is charged with attempted murder and is being held in the Alvin S. Glenn Detention Center.