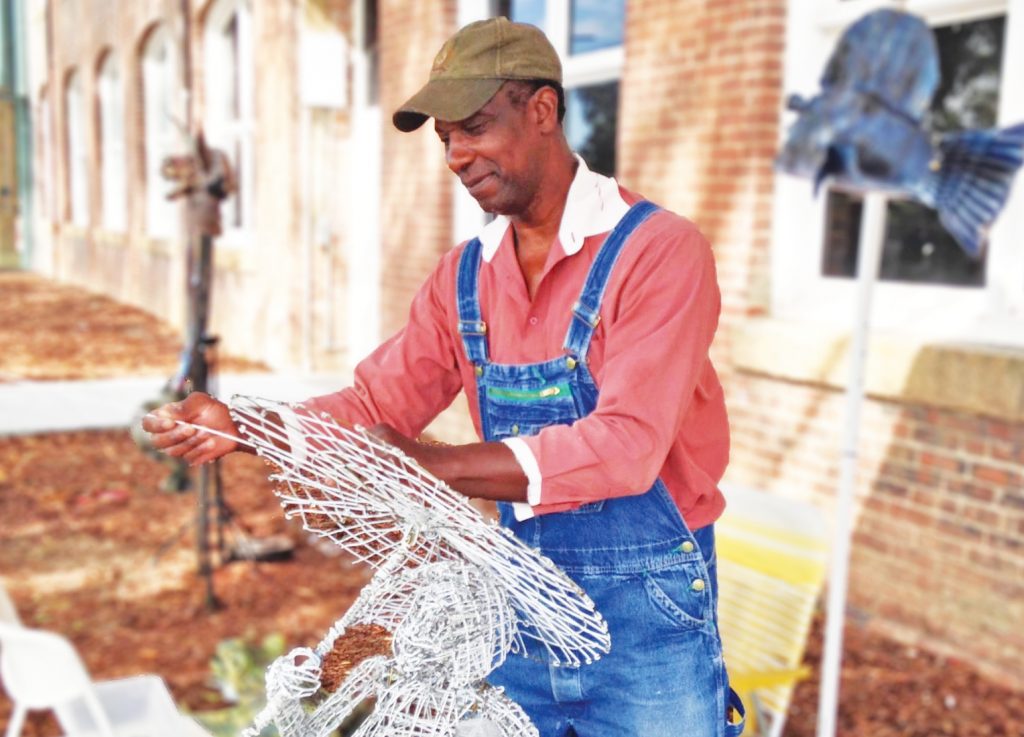 WINNSBORO – The passing of Herman D. Thompson, 74, of Jenkinsville on March 29 was noted by more than his friends and family. The S.C. State Museum posted on its Facebook that museum personnel were "saddened to learn of the passing of Thompson," stating that he was a self-taught folk artist and close friend of the museum.
The post recalled how the Jenkinsville sculptor masterfully crafted elaborate metal displays during the museum's annual Fall Fests, Congaree Arts Festivals, and Art Days.
Paul Matheny, Director of Collections at the State Museum, recalled his first meeting with the artist nearly 20 years ago.
"He called the museum and wanted us to come look at his artwork" the post quoted Matheny. "I'll never forget his exact words, 'I make drawings on poster board with crayons, white-out, and a wool rag.' During the visit to his home, I noticed a bunch of tarps in the woods behind his house. He let me know that this was his 'junk art' and we probably wouldn't be interested in seeing that. Needless to say, his amazing sculptures were included in the museum's next exhibition."
Over the years, several more exhibitions at the State Museum would feature Herman's work, including an entire "Wild West Town" created from metal coat hangers. He will be truly missed – but his legacy lives on in those he inspired with his incredibly creative works of art, the museum reported.
Thompson is survived by his mother Delamya Mae Thompson of Winnsboro; one brother; Melvin Thompson of Winnsboro; two sisters, Delamya Mae Thomas of Thomson GA, and Truus E. Thompson of Winnsboro; and many relatives and friends.
The funeral service was held at 11 a.m. Saturday, April 2, 2022 at Russell-McCutchen Funeral Home Chapel in Winnsboro, with burial at Mount Moriah Baptist Church Cemetery. Visitation was Friday April 1 at the Funeral Home.