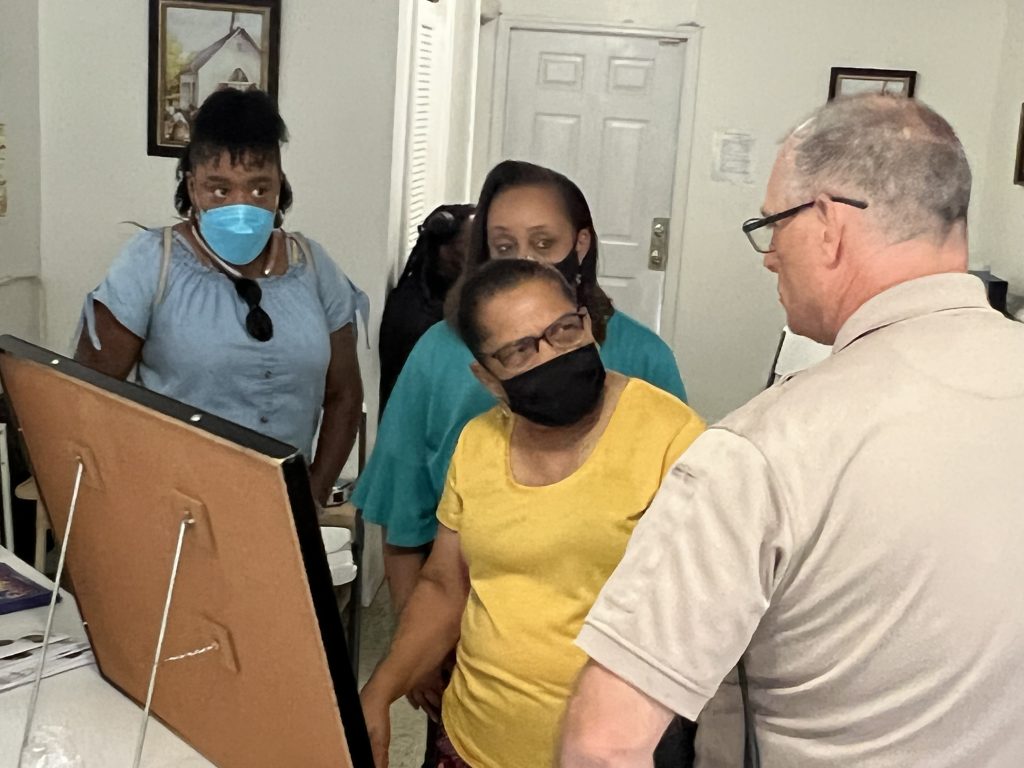 WINNSBORO – The Blackjack Baptist Church hosted a seminar Saturday morning titled "Turning the Corner," It was held at the church building on Reservoir Road for Youth and adults from five different churches attended.
The program consisted of four classes – for youth and adults – taught by experts on the following topics of discussion: 'Healthy discussions,' 'Gun Violence/Crime Prevention, and one specifically for adults, 'Understanding Today's Youth.'
Jennifer Gover-Hawkins, one of the organizers said the seminar was the church's way to try to give some good information and guidance to kids to help them deal with what they face today.
"It was very successful," Gover-Hawkins said, "and I think we'll do this again. There's definitely a need."
Speakers included Ron Mull from the Fairfield County Sheriff's Department; the church's Paster Preston Harrison; Arthur Green, a member of the Blackjack Church ministry and LaMacia Wiliams, a counselor with Cooperative Health.
Good bags were handed out to each participant and lunch was served following the morning classes.
The church is located at 178 Reservoir Road in Winnsboro.
Blackjack Baptist Church Pastor Preston Harrison
Arthur Green, with the church's ministry.

Lamacia Williams, a counselor with Cooperative Health.