FORT MILL – The Blythewood baseball team won 30 games for the first time in its history, but with a 2-1 loss at Fort Mill in a pitchers duel in the upper state championship game May 18th, the Bengals' storied season came to an end.
Both Fort Mill's Matthieu Curtis and Blythewood's Davis Wright pitched complete games.
Wright pitched six innings of 2-hit ball, striking out seven while walking just one.
Curtis worked seven innings and gave up three hits, striking out eight and walking two.
Blythewood's only run of the game came in the first inning. Curtis hit Alex Nevils and Caleb McCants single to centerfield to put runners at first and second for Region 4-5A player of the year Zac Cowan.
As Cowan batted, courtesy runner for Nevils, Xavier Cuevas, stole third. Cuevas scored when Cowan grounded into a fielder's choice that got McCants out at second.
That was all the offense the Bengals could muster as Curtis got John Rollings to ground into a fielder's choice and struck out Stephen Lang-Spittler to retire the side.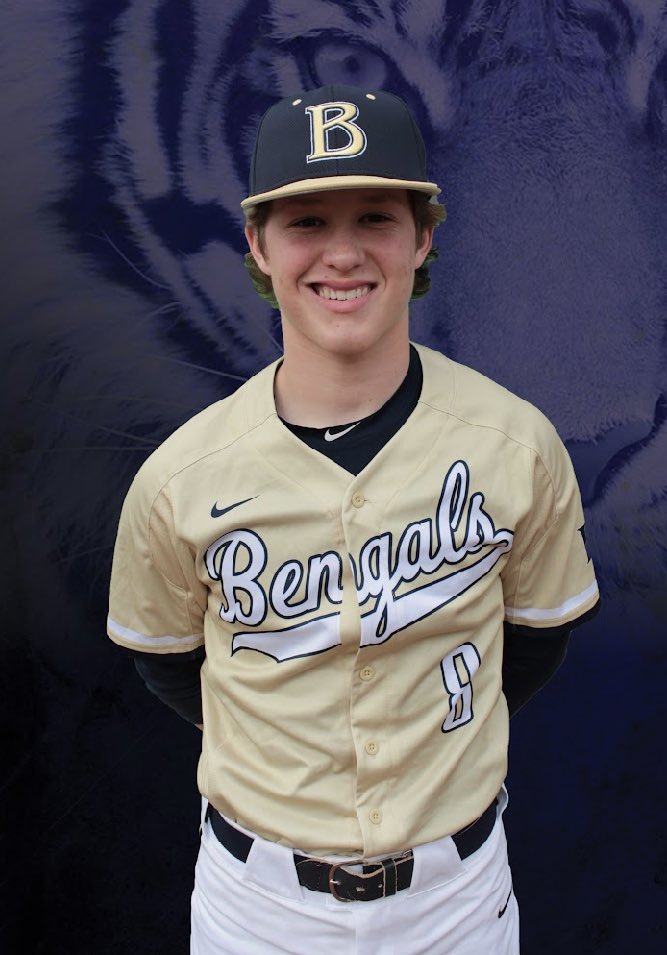 Wright held the yellow jackets hitless through three innings, but in the 4th inning with two outs and Eli Craddock on base with a walk, Carter Blankenship launched a triple to right field that scored Craddock. Blankenship himself scored on the throw to home to give Fort Mill its 2-1 lead.
The Bengals had a chance in the seventh inning to reenergize. Landon Penfield led off the inning with a lined double to centerfield. With Cuevas in again as courtesy runner, Alex Myers bunted out and Curtis struck out Flemming and Carson Weathers to clinch the upper state championship for Fort Mill.
The Yellow Jackets play lower state champion Berkeley in a best-of-three series this week.
Nevils

McCants

Lang-Spittler
Cowan was named SC Baseball Coaches Player of the Year. Cowan, McCants, Rollings, Wright, and Nevils made the 5A All-State team.
Nevils and Kevin Steelman were chosen to the All-Star Select team. Stephen Lang-Spittler and Wright were named to the North/South team.
Blythewood – 1-0-0-0-0-0-0 — 1, 3, 1
Fort Mill – 0-0-0-2-0-0-0 — 2, 2, 0
WP: Matthieu Curtis. LP: Davis Wright.
Hitters: B – Zac Cowan 2B. Landon Penfield 2B. F – Carter Blankinship 3B.