WINNSBORO – Fairfield County Director of Economic Development, Ty Davenport, has announced he will be leaving the county on May 25.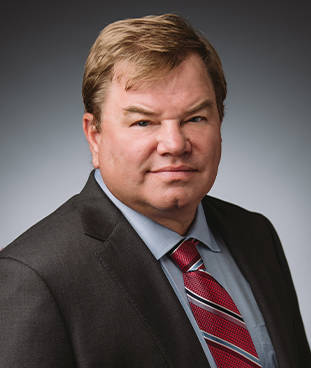 Davenport is the eighth top county official to leave the county's employ in the last year including the county administrator, assistant county administrator, attorney, clerk to council and several department heads.. Two more department heads will be leaving later this year to run for public office.
"During the five years Ty was with the county, he did an incredibly good job," said Davenport's former boss at the county, former County Administrator Jason Taylor who is now the Town of Winnsboro Town Manager.
"He had a long run of sustained economic development that turned the county around," Taylor said. "As far as recruiting new industry while Ty was here, we brought in 1,000 new jobs and $90 million in new investment."
In 2016, the year both Taylor and Davenport were hired by the county, its unemployment rate was 14 percent and had been in the double digits for years.
"His work brought the county's economic development to a vibrant, thriving level and the county's unemployment rate down to three percent. The pandemic has brought it back up to about five percent," Taylor said, "but the industry he brought in during his tenure will be responsible for generating over $1 million in new annual revenue for the county starting next year. "
In 2016, the county had five available industrial buildings standing vacant. Today there are none.
Taylor also credited Davenport as being significantly instrumental in settling the Dominion lawsuit in regard to economic development.
"The way we crafted it for the future of the county and the moneys we got for economic development, the bulk of it went to the industrial park and the proposed sewer plant. That has kind of set the stage for future growth and to help keep taxes down," Taylor said.
"My involvement with the Dominion settlement in regard to economic development was very satisfying," Davenport said. "I think it did put Fairfield in a position to compete and win more industry. Jason, Chris (Clauson) and I are very proud of the settlement and the opportunities it gives the county while maintaining our relationship with Dominion, a very important and valued ally."
In 2016, the county only had 34,000 gallons per day of sewer capacity available for new industrial users. Working with the Town of Winnsboro, Davenport and Taylor guided the development of a plan to access an additional 500,000 gallons per day within the next two years.
"This new capacity will enable Fairfield to compete for projects that in the past exceeded the waste water system's capabilities." Davenport said.
"With Jason's and Chris Clauson's experience," Davenport said," we worked on a two million gallon per day long term sewer solution that, with the funds made available by the settlement, is currently in the works and should be complete in four years.
"Jason deserves all the credit for the vision and establishment of the Fairfield Joint Water and Sewer System, and I am proud of my contribution to help bring it to fruition," Davenport said. "The new sewer capacity that will be created by the new facility will be a game changer for the county."
County councilman Douglas Pauley said Davenport's work leaves the county in excellent shape as far as economic development, moving forward.
"We have a $450,000 square foot graded pad complete and ready for a large industrial user. Grading on a 1,000,000 square foot pad is designed and permitted and will commence in June," Pauley said.
"Grading on a 270,000 square foot pad is also designed and permitted and will begin in June with a 100,000 square foot speculative building to be built on that pad," Pauley said. "And mass grading (over 1.4 million square feet) on the county's I-77 International Mega site will begin later this month or next."
Davenport added that the county has purchased and optioned property for the next 500-acre industrial development using 100 percent grant funding.
In an email to county employees, Executive Assistant Gwendolyn Ashford released a two sentence notice of Davenport's departure.
"This is to report to each of you that Ty Davenport is resigning as Fairfield County Economic Development Director on May 25. We are grateful to Mr. Davenport for his contributions to the County during his time here and we wish him well in his next endeavor."
"Ty has done a great job for the county, and his hard work will pay off for years to come for some of the companies he recruited," said Taylor who was hired by the county on the same day as Davenport was hired. "I've enjoyed working with him while he was here. It was a very productive relationship, and we wish him well in the future."
Davenport has not yet disclosed where he will go after he leaves the county, but he said he will still be working in the Midlands.