Emma Louise Stevenson Fellers, 102, entered the presence of the Lord Jesus Christ on May1, 2022.  Born in the Lebanon Community of Fairfield County in 1919, she was the daughter of the late Leonard O'Rion and Lula Lee Chappell Stevenson.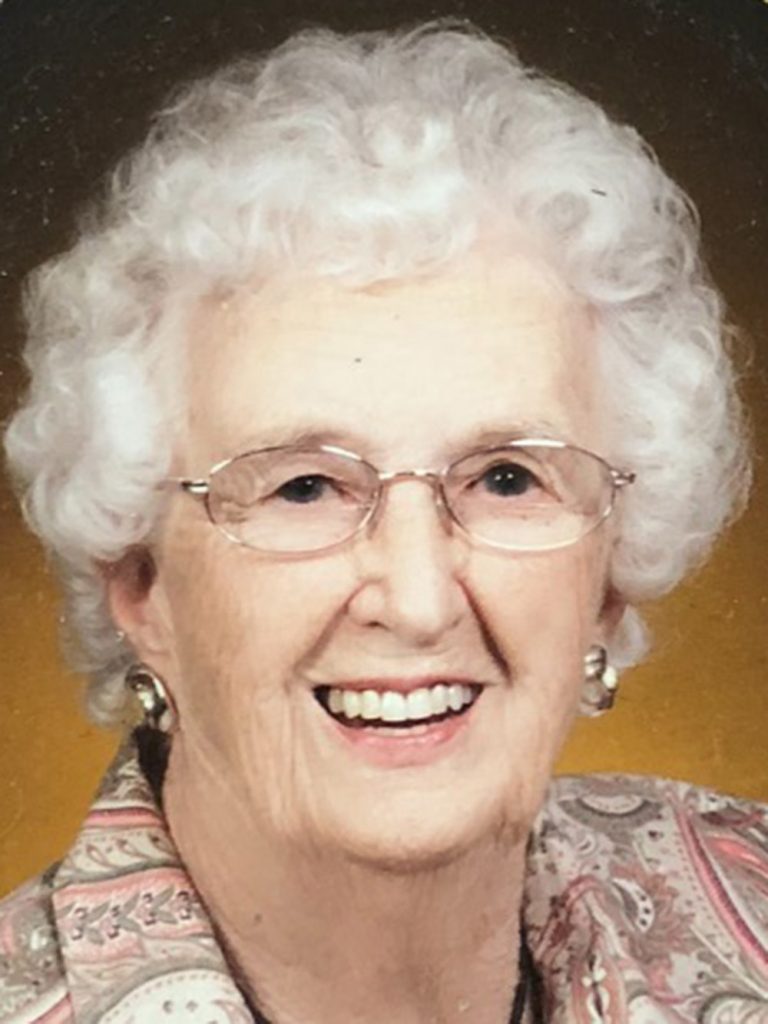 A graduate of Mt. Zion Institute, she attended Lander College and business school. In 1942, she married Levi Quincy Fellers of Newberry, S.C. In 1952, they returned to the Lebanon Community to raise their two daughters, Marilyn Pamela and Janet Blaine.
Emma was a life-long member of Lebanon Presbyterian Church, regularly attended worship and served the women of the church ministries.
For thirty-one years she worked in the newspaper business, first the News and Herald and later the Fairfield Independent, which she and two other associates established.
Emma was a member of the Business and Professional Women's Club serving as an officer on both local and state levels. She was also a member of the American Legion Auxiliary for 55 years.
She enjoyed cooking, gardening, canning, sewing, quilting, and serving others. Emma was devoted to Levi, her husband of 67 years, and to her children and grandchildren. Her faith in Jesus Christ guided her daily, influencing both family, friends, and work associates.
She was preceded in death by her parents, husband, and brothers, Leonard O. Stevenson Jr. and Donald V. Stevenson; and son in law, Gunnar Rambo
Surviving is a sister, Miriam Stevenson Upton Breckenridge; daughters, Pamela Fellers Rambo and Janet Fellers Taylor (Richard); ten grandchildren, Peter Gunnar Rambo (Kelly), Jonathan Hayes Rambo, Philip Quincy Rambo (Brande), Matthew Lovelle Rambo (Julie), Hannah Rambo Pifer (Andy), and Priscilla Rambo Deets (Bobby). Also, Emily Taylor Patrick (Joe), Richard Garison Taylor, III (Tessa), Laura Taylor Eller (Daniel), and Allen Fellers Taylor (Angela). She also delighted in her 32 great grandchildren.
For the past 10 years of her life Emma lived in Clinton, S.C., first in an independent living apartment at Bailey Manor, and later transferring to the assisted living area. As her health declined, she moved to National Healthcare. She delighted in her many friends and caregivers. The family wishes to thank each one who loved and cared for her.
Funeral services will be held at Lebanon Presbyterian Church, 8002 Newberry Road at 2 o'clock PM Friday, May 6, 2022, conducted by Reverend R. Garison Taylor, III (grandson) and Reverend Matthew Coplin. Interment will follow in the church cemetery. The family will receive friends one hour before the service in the church fellowship hall.
In lieu of flowers, memorials may be made to Lebanon Presbyterian Church, 8002 Newberry Road, Winnsboro, SC 29180 or Oliver Gospel Mission, PO Box 7697 Columbia, SC 29202.
Pope Funeral Home is assisting the Fellers family.