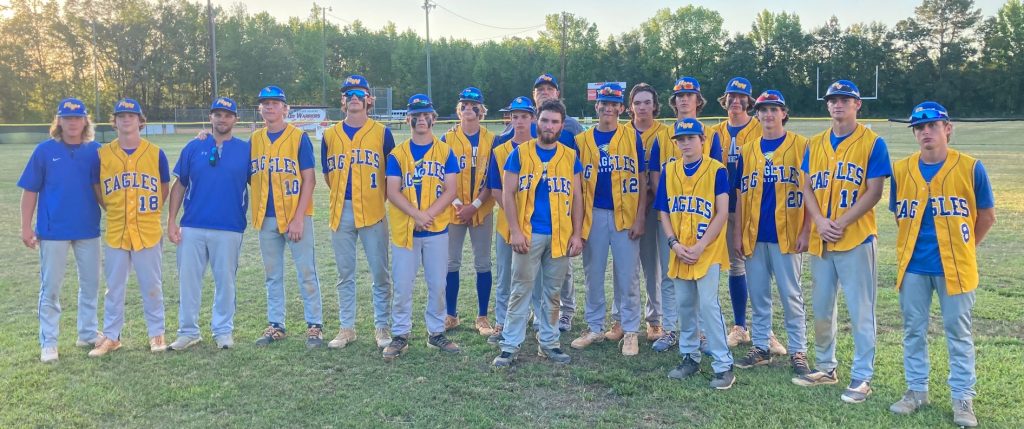 EHRHARDT – Landen Johnson crushed Richard Winn's hopes of forcing a third game in the SCISA 1A championship series Tuesday.
Besides pitching a complete-game five-hitter and striking out seven, the beefy Johnson slammed a solo home run and batted in two runs in Andrew Jackson Academy's 7-1 victory over the Eagles at Marshall Kirkland Field Tuesday night.
"He was a great pitcher, he threw hard all night, threw strikes," Richard Winn head coach Paul Brigman said of Johnson. "He kept us off balance all day, we weren't able to really hit anything solid."
Richard Winn (17-2-1) may not have finished the season with the 1A SCISA crown, but Brigman said there was a lot to love about the 2022 season.
"We don't want to lose sight of the year we had," Brigman said. "We had an undefeated regular season, the best season in our school's history. It's been a lot of positives this year."
As for Tuesday's action, not much fell in favor of the Eagles.
Andrew Jackson (20-6) got to Richard Winn pitcher Berry Bonds quickly. The Warriors got a run in the first inning and added three more in the second inning to take a 4-0 lead.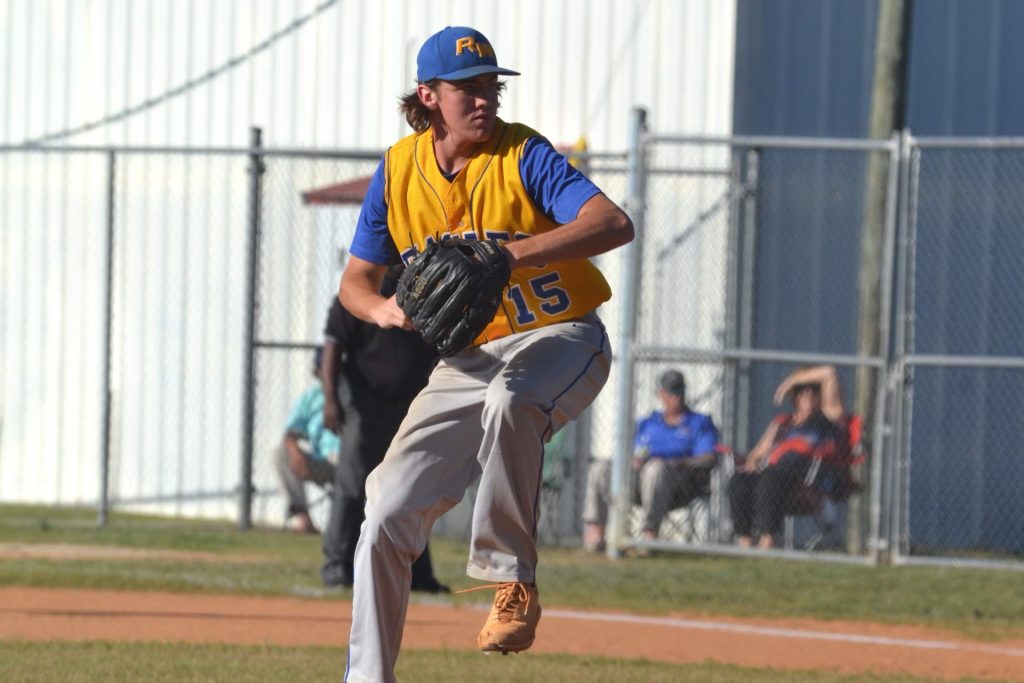 The Eagles only run came in the top of the third. Ethan Steward led off the inning with a double to centerfield. Miller Stuck moved Steward to third base on a sacrifice fly to centerfield, and Steward scored on B Baker's ground out. Jacob Chaisson grounded out to end the inning.
Andrew Jackson added to its 4-1 lead with two runs in the bottom of the third, including Johnson's home run that led off the inning. The Warriors got another run in the fourth to close out the scoring.
Johnson gave up two hits from the fourth through the seventh innings and struck out the side in the fifth.
Bonds also worked a complete game, giving up seven runs on nine hits, but striking out five.
In the first game of the best-of-three series Monday, Andrew Jackson handed Richard Winn its first loss of the season, as the Eagles fell 6-3 at Billy Ladd field.
Richard Winn and the Warriors were tied 2-2 going into the bottom of the fifth inning. The Eagles scored a run in that frame but had a chance for more.
Austin Lancaster drew a 1-out walk; Rob Wilson reached on an error and Brian King singled to load the bases. Landon Caulder popped out for the second out.
As Lawson Wade batted, Lancaster's courtesy runner, Travis Bonds, scored from third on a wild pitch, giving the Eagles a 3-2 lead. Wade then flied out to centerfield to end the inning.
Andrew Jackson opened the sixth with a double from Jonathan Schaffer, a single from Bug Brunson, and an RBI single from Landen Johnson that scored Schaffer.
After Houston Crews flied out for the first out, Evan Creswell singled in Brunson, and Carsyn Peeples singled in Johnson to make it 5-3 Warriors.

Drake Atkinson struck out and Moye Brandt popped out to retire the side, but Andrew Jackson got its sixth run in the top of the seventh.
The state championship series didn't go well for the Eagles, but after Brigman spent a lot of time consoling his team and reminding them of how much they accomplished this year, he said the Eagles have to be proud of the 2022 season.
"You hate for it to end this way; it's been a great year," he said. "It always hurts in the end but we can't lose sight of what we accomplished."
Richard Winn loses four seniors, Baker, Bonds, Brian King and Austin Lancaster.
"They were definitely the nucleus of our program this year," Brigman said. "Those guys have started for us for the last three years. We played in the state championship in 2019 and most of those seniors were part of that team. They've been part of a large amount of success at Richard Winn for the last four years."
Tuesday
Richard Winn – 0-0-1-0-0-0-0 — 1, 5, 3
Andrew Jackson – 1-3-2-1-0-0-X — 7, 9, 0
WP: Landen Johnson. LP: Berry Bonds.
Hitters: RW – Austin Lancaster 2-3. Jacob Chaisson 1-3. Lawson Wade 1-3. Ethan Steward 1-3, 2B. AJ – Sam Felix 3-4, 2 RBI. Landen Johnson 2-4, HR, 2 RBI. Carsyn Peeples 2-3.
Monday
Andrew Jackson – 0-1-0-1-0-3-1 — 6, 10, 3
Richard Winn – 0-1-1-0-1-0-0 — 3, 5, 1
WP: Houston Crews. LP: Landon Caulder.
Hitters: AJ – Jonathan Schaffer 2-4, 2B. Evan Creswell 2-4, 2 RBI. Carsyn Peeples 2-4. Sam Felix 2B. RW – Brian King 2-4. Landon Caulder 1-3, 2B, RBI. Lawson Wade 1-3. Austin Lancaster 1-3.